Mykonos Island is just one of the must-see islands of Greece! The coast is lush with people, architecture, and food. Your day will never feel wasted simply sitting on a bench and watching the boats in the harbor. Even just walking through the town feels like an adventure. And while seafood lovers will get their fill, Mykonos Island also offers lamb, chicken, beef, and pork, all marinated in various spices and served with your favorite carbs. And late into the night, you can continue the party at a seaside club to soak up the views.
Where to Eat in Mykonos
Raya
Mussels, fried calamari, fresh catch of the day, beer, wine, grilled chicken, lamb shank, lobster…it's all great, but the staff makes this restaurant the right choice. They're pleasant, quick, and are happy to have you! And if they ask you for island shots at the end of the meal, your answer is always yes (it's on the house).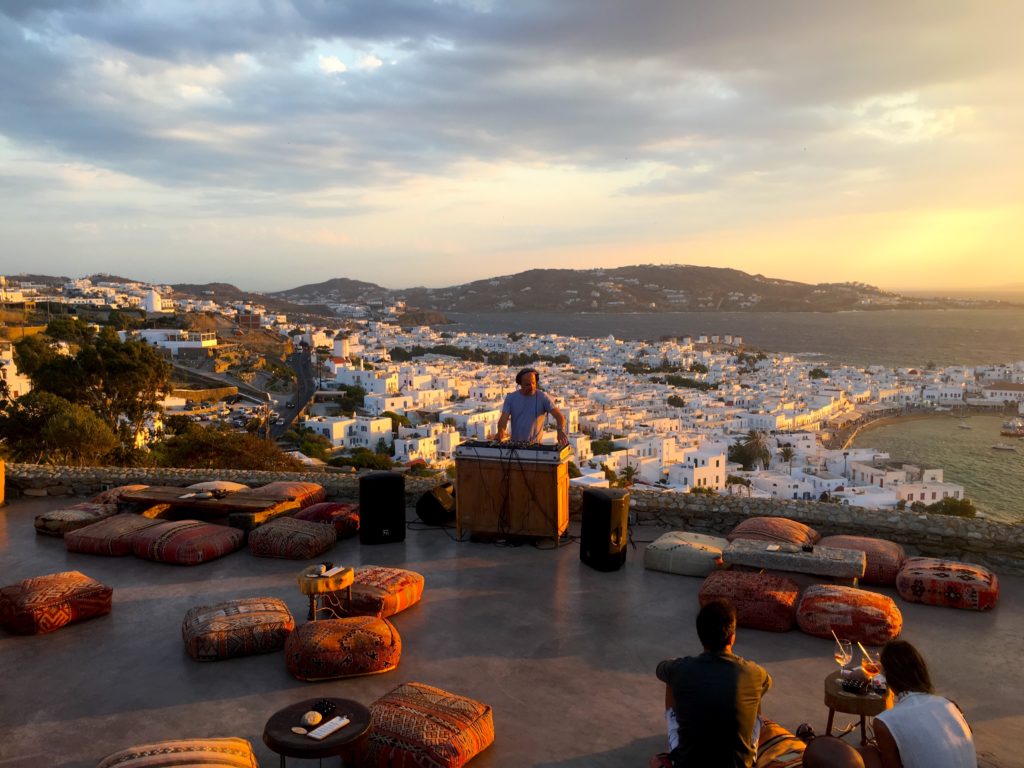 180 Degrees Sunset Bar
As you can probably guess from the name, this bar has an incredible view of Mykonos Island, complete with sofas, beanbag chairs, and swings. Make the hike up to 180 Degree Sunset Bar for appetizers, cocktails, and of course the sunset. Get there way before the sunset crowd so you can actually find a seat. And stay all night as the DJ plays a mix of deep house and electronic music.
What to Do in Mykonos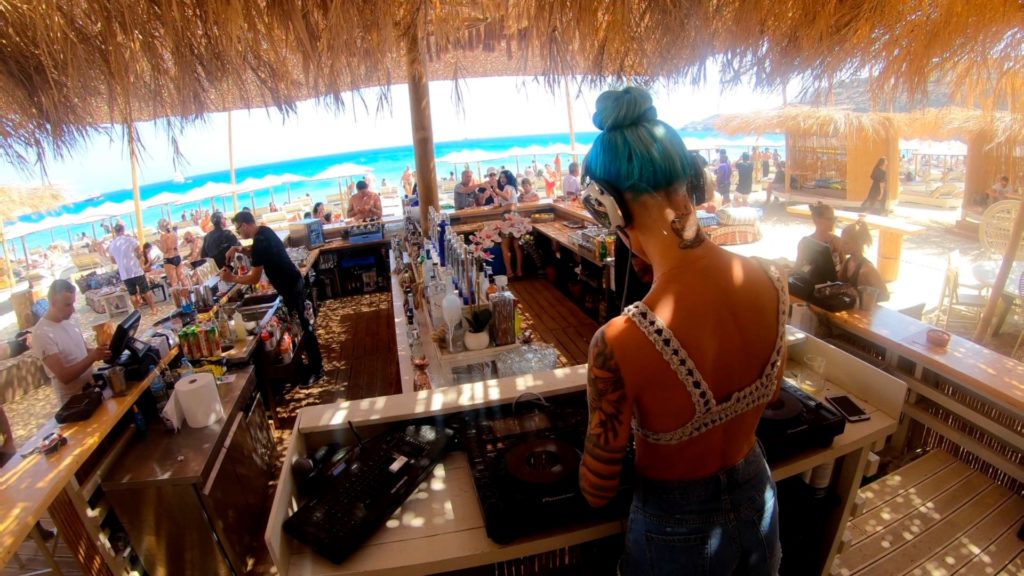 Lohan Beach House
It may seem unusual to pay to visit the beach, but trust me, it's worth it – you'll get a recliner, a shade umbrella, food and beverage service, and access to working restrooms. Plus, there are options available for large groups, as well as a DJ.
Paralia Agios Sostis
If you're looking for a quieter, more relaxing beach experience, we recommend Paralia Agios Sostis. Bring an umbrella because there's no shade, but the beach is beautiful and quiet.
Club Cavo Paradiso
There is no shortage of things to do after dark in Mykonos! The island attracts all kinds of DJs and nightlife talent, so stop by the club and dance until the sun rises.
Ready to plan your dream vacation to Mykonos Island? Check out my other related videos!
---
RELATED VIDEOS