Garmisch, Germany may not be a big city, but it has plenty to offer for visitors! In the winter, head to to the Bavarian Alps for skiing and snowboarding, and in the summer, hike through the natural wonders of the area. But no matter what time of year you visit, Edelweiss Lodge and Resort will be ready!
Things to Do in Garmisch, Germany
You can visit the highlights of Garmisch in a weekend, but to really enjoy your visit, take a few days to appreciate it all!
Partnach Gorge
Partnach Gorge was historically used as a way to transport lumber, but now its natural beauty can be shared (safely) with visitors from around the world! There are two ways to get to Partnach Gorge. You can take the Eckbauer Bahn, which runs small cable cars up the mountain. And once you reach the top, you can hike down to the gorge. Alternatively, you can take a horse and carriage and relax the whole way there.
Either way, it's a site to see!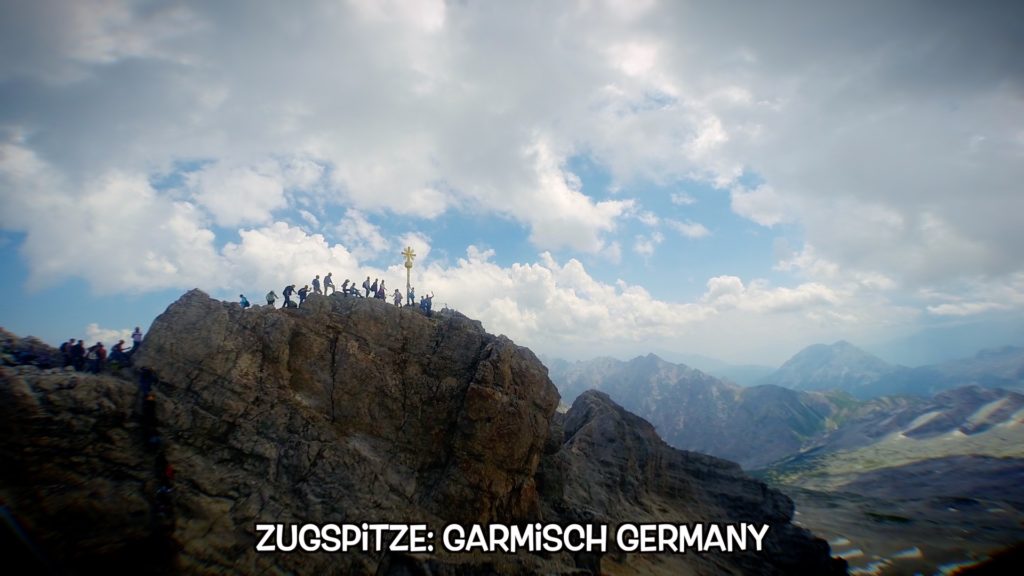 Zugspitze: The Highest Mountain in Germany
The Zugspitze is the highest point in Germany. You can climb it, but you can also take the ski lift for a quicker, easier ascent. Once you're on top of the mountain, you can cross into the Austrian Alps or even sled (because there will be snow, even in the summer).
Cultural tip: the edelweiss flower could only be found in the Alps, and so it became a symbol of bravery and devotion because of how dangerous it was to retrieve one. Today, it is still the symbol of the German army mountain brigade.
Neuschwanstein Castle
The drive from Garmisch to Neuschwanstein Castle is just an hour! The castle was constructed by King Ludwig II, but he died before it was finished.
Because Ludwig had generated so much debt with his numerous construction projects, the government completed the castle, staged the rooms in a fashion Ludwig would have liked, and then immediately made it a tourist attraction.
For the best view of the castle, head to Marienbrücke. If you're afraid of heights, I highly recommend not going on this bridge. And don't forget to visit Hohenschwangau Castle as well! Hohenschwangau was the summer residence of the royal Bavarian family, and therefore has more history than Neuschwanstein.
Pro-tip: there are bathrooms by the parking lot, which you can pay to use. But if you can hold it, there are free bathrooms up the hill at Newschwanstein.
Sommerrodelbahn
This summer toboggan run is a great activity for everyone, and gives you a beautiful view of the valley. Take in the scenic views, and enjoy a beer between rides!
Stay at Edelweiss Lodge and Resort
Edelweiss Lodge and Resort is a cozy European getaway with the comfort of an American-style hotel.
It not only has pools and a hot tub, but there's also American-sized laundry facilities and a small gym. You can also reserve tours, trips, and sporting equipment through the resort.
Frequently Asked Questions About Garmisch and Military Resorts
While anyone can visit Garmisch, there are a few rules about staying at military resorts. Have a question? Let us know in the comments!
Who can stay at Edelweiss Lodge and Resort?
Edelweiss is only available to members of the U.S. Armed Forces and authorized personnel. You can learn whether or not you are considered "authorized" on their website. If you're retired military, check out their special Retiree European Escapes Packages and let them do all the planning for you!


What are the best day trips from Garmisch-Partenkirchen?
The Partnach Gorge and Neuschwanstein Castle are easy trips from Garmisch. If you enjoy skiing and hiking, definitely visit Zugspitze for an all-day activity!
What are the most popular things to do in Garmisch-Partenkirchen with kids?
All of these activities are great things to do with families in Garmisch. But if you just want to spend the afternoon relaxing, Edelweiss Lodge and Resort has a pool
Bring the Family to Garmisch!
For Americans living in Germany (or anywhere in Europe), visiting Garmisch is an easy weekend getaway. So what are you waiting for? Visit Garmisch, Germany for an adventure-filled weekend!
Looking for more travel advice? Subscribe to my Youtube channel and follow me on Instagram! Or browse through the related videos below.
---
RELATED VIDEOS