We all know that Europeans love their football (also known as soccer). And as one of the best teams in the league, FC Bayern Munich has a huge fandom. We knew we had to go to a game while living in Germany!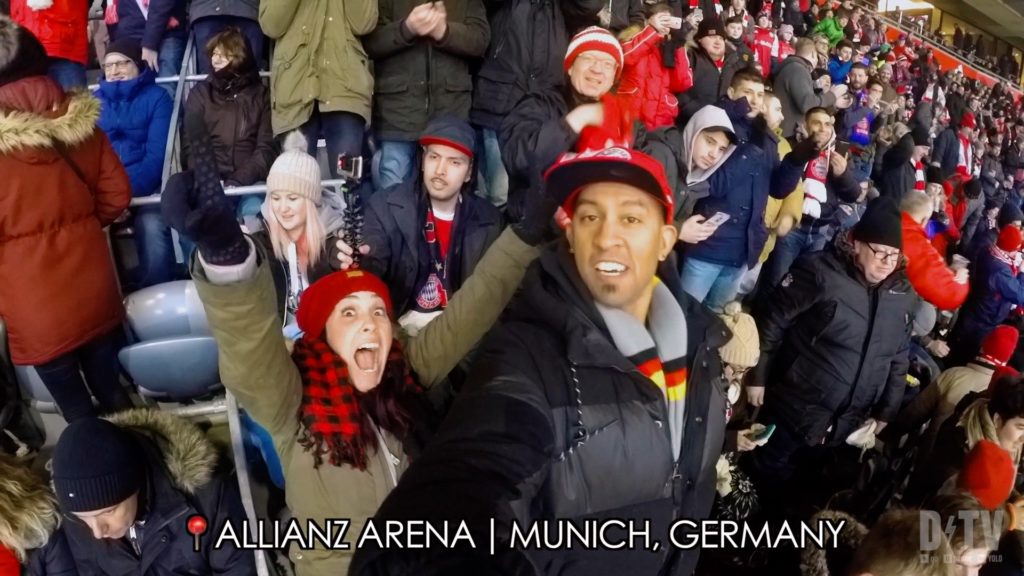 Things to Do in Bavaria: Bayern Football
From the moment the game starts to the very last second, people chant, cheer, and wave flags throughout the entire game. But the experience is more than just the game itself!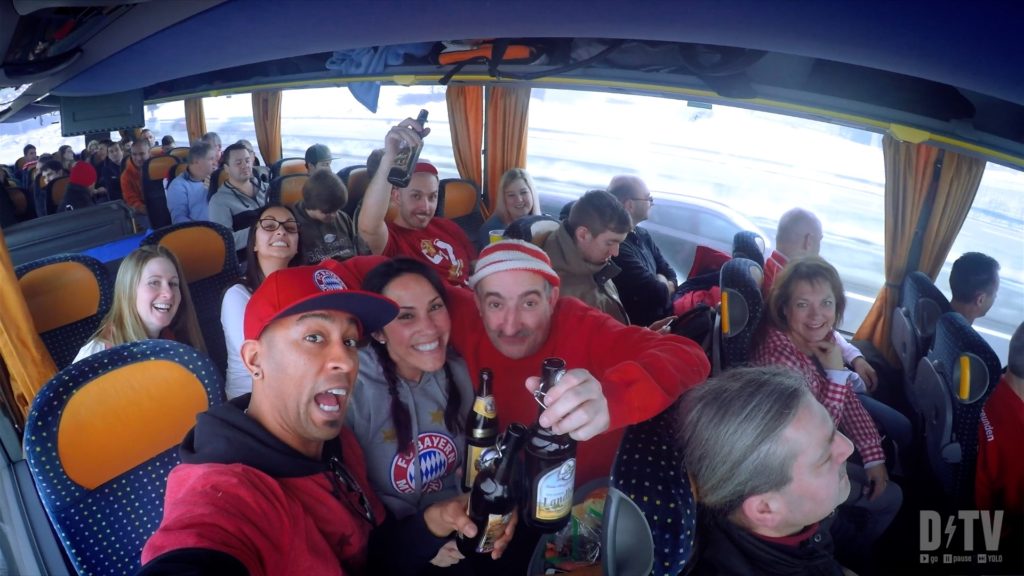 How to get to Allianz Arena
Regardless of whether you have a car while living in Germany, you will want to take the bus. If you connect with an FC Bayern Munich fanclub, you can enjoy worry-free transportation to and from the game.
Fanclubs often provide racks of beer and juice, as well as typical German snacks like semmel and bratwurst. But keep in mind they may charge a small fee. You're also welcome to bring your own snacks and beverages.
You can also take public transportation. The closest U-Bahn stop is Fröttmaning, and you can get there easily from the Marienplatz station in Munich.
Experience Bayern Football
The Allianz Arena has a lot to offer in terms of concessions and shopping. If the weather is nice, you may even find a few food trucks in the parking lot.
And while the Germans are usually all about cash, you will have to buy an Arena Card to make purchases inside the stadium. But using the cards makes transactions faster and easier (imagine that…). There are "vending machines" where you can buy and load your card, plus multiple vendors where you can top-up your balance.
Once you have your beer and your brezen, you're ready to go! The energy in the stadium is bigger than any American sporting event I've ever witnessed. Even if you can't understand the chants, it's an experience you need to have while living in Germany.
Americans Living in Germany: Frequently Asked Questions about Bavarian Football
Similar to sporting events in the U.S., there are a few things you should know before attending an FC Bayern München game.
How do I get tickets for FC Bayern Munich?
If you want to purchase tickets yourself, you can visit their website (in English) for pricing and availability. But tickets can be difficult to find!
For the full FC Bayern Munich experience, I recommend connecting with a local fanclub. They usually have priority for purchasing tickets, which is why they can be hard to find on your own.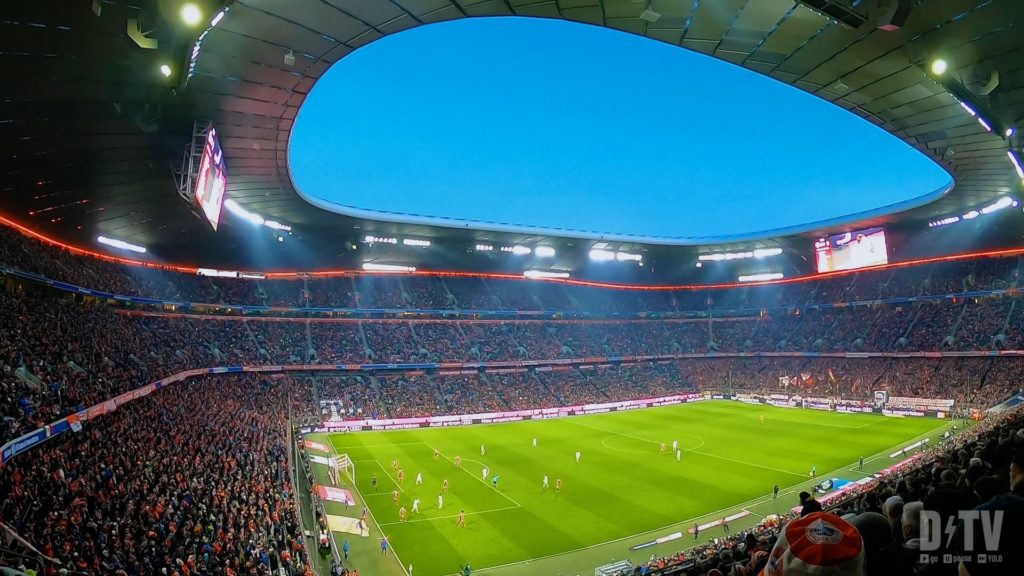 How much are FC Bayern Munich tickets?
Ticket prices for an FC Bayern Munich game depend on a few factors, but they can range from €5 to €100. Bundesliga games (teams from Germany) are usually cheaper than UEFA Champions League matches (teams from around Europe).
Plus, the price is different depending on the seats. And yes, they do have seating available for the visually impaired and disabled (including wheelchair access).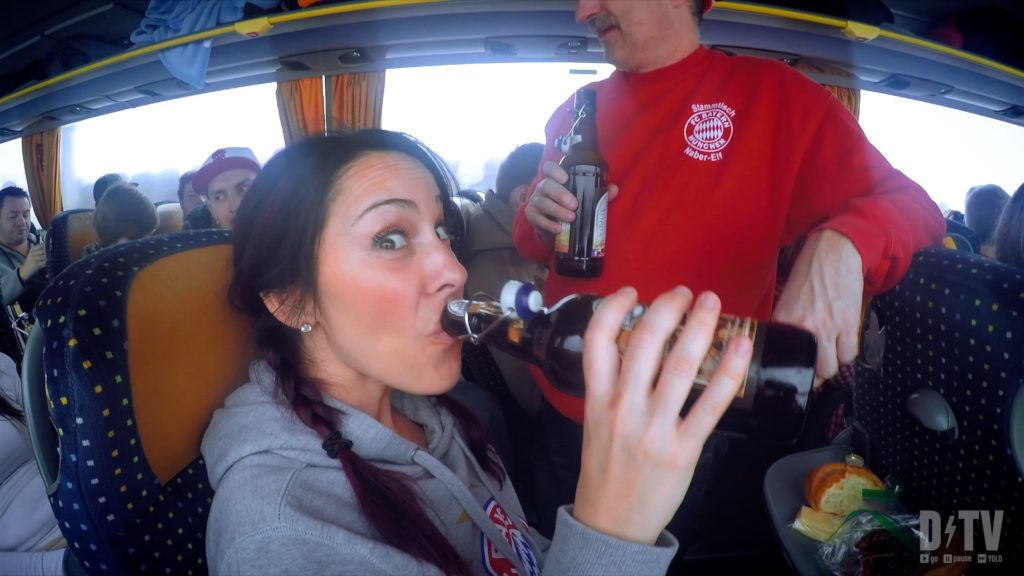 What are some other things to do in Bavaria Germany?
If you want to make a weekend of it, there are all kinds of things to do in Bavaria! Explore Munich or buy the Bayern ticket and visit Regensburg, Weiden, or Nuremberg.
Things to Do in Germany
If you visit Bavaria during the football season, an FC Bayern München game should be on your list of things to do. But like Oktoberfest, make sure you plan in advance for it.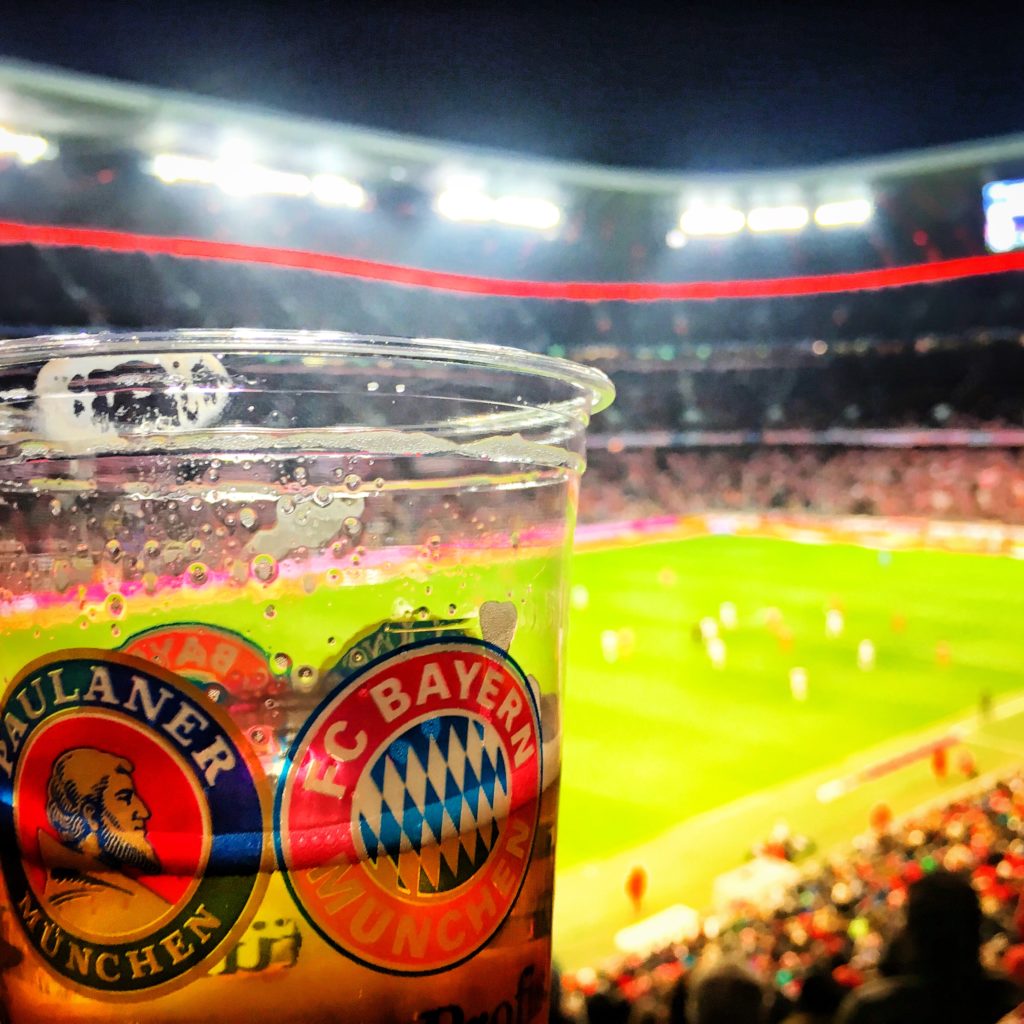 For more tips on things to do while living in Germany, subscribe to my Youtube channel or follow me on Instagram!
---
RELATED VIDEOS