As an American living in Bavaria, Germany, I have my pick of delicious beers. But a change of scenery and flavor never hurts! I recommend taking a day trip to the Pilsner Urquell brewery for a taste of Czech Republic beer.
Americans Living in Germany: Know Before You Go
The Pilsner Urquell brewery is a 90-minute drive from Weiden in der Oberpfalz. If you're spending a weekend in Prague, it's just a 70-minute drive from the city.
As always, remember to bring your tourist passport if you're not a citizen of an EU country. Your Status of Forces Agreement (SOFA) status is only valid in the country where you work and reside.
And if you're driving into Czechia, remember to buy a vignette! If you're caught driving through the country without one, the fines run up to 5,000 Czech Koruna (around €180). So save yourself the the trouble and buy a vignette at the gas station on the border.
About The Pilsner Urquell Brewery Tour
You've probably heard of a pils or a pilsner beer, which describes a pale lager. That style is based on Pilsner Urquell! Although not as old as most breweries in Bavaria, the beer has influenced many of the most popular beers throughout the world.
During the tour, you'll learn about the people who founded the brewery and how the company has evolved over the years. Plus, you'll visit the underground cellars, where you can enjoy a beer and learn more about the town itself.
And afterwards, they encourage you to explore their gift shop (no surprise there). I definitely recommend you get a mug engraved!
Frequently Asked Questions about Pilsner Urquell and Czech Republic Beer
Have a question that isn't answered here? Let me know in the comments!
What is the most popular Czech Republic beer?
Depends on who you ask! Nearly every restaurant and bar will serve Pilsner Urquell, as well as Kozel, which is known for their dark lager. But if you want to know what the locals recommend, just ask your bartender!
Why is Czech Republic beer so cheap?
To start, the Czech Koruna is not as strong as the Euro. So you'll quickly realize that many things in Czechia are cheaper. But beer has been a staple of the Czech diet for centuries, probably because it's less alcoholic than liquor or wine, and was safer to drink than water back in the day.


Is Budweiser a Czech Republic beer?
Yes! But the Budweiser made by Anheuser-Busch is not the same. In fact, you may have noticed that American Budweiser is sold under the name "Bud" in the EU. And you can find the Czech Budweiser in the States, but it's sold under the name Czechvar.
How long is the Pilsner Urquell Brewery tour?
The brewery offers tours between 70 and 100 minutes. We took the 70 minute brewery tour for 250 CZK per person. You can also take a Historical Underground tour of Pilsen Czech Republic for 120 CZK.
What are some other things to do in Czech Republic?
After your tour, I recommend heading to Na Spilce Restaurant to enjoy a hearty Czech meal. If you want to spend the whole day in Pilsen, visit the Purkmistr Brewery and Hotel for a spa treatment! Or you can really indulge yourself at the mineral springs in Karlovy Vary. And Prague is just over an hour's drive away.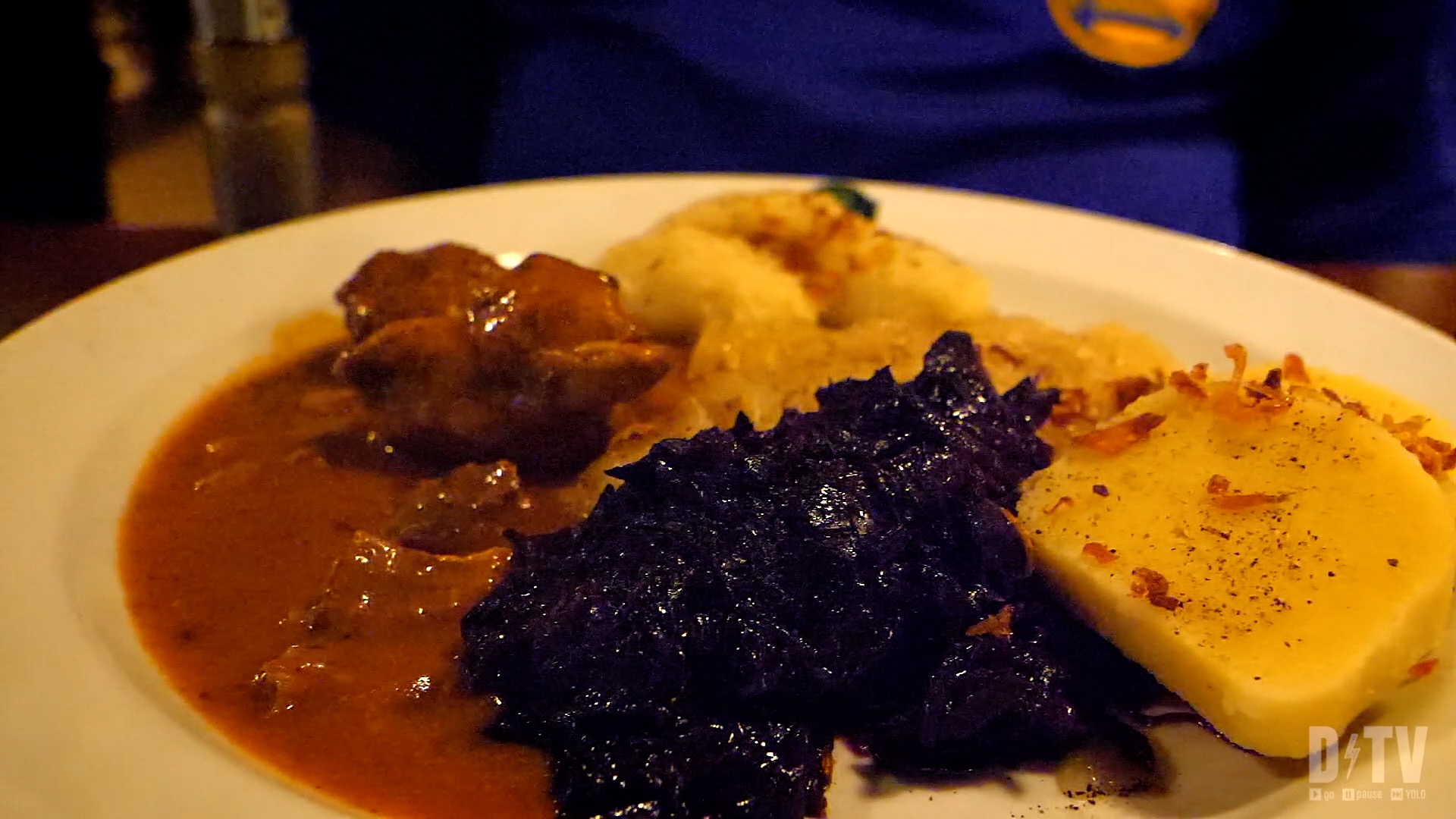 Na Zdravi: Drink Czech Pilsner Beer!
Visit the Pilsner Urquell Brewery for an easy day trip with friends from USAG Bavaria. But don't forget to have a designated driver!
Want more travel tips? Subscribe to my Youtube channel and follow me on Instagram!
---
RELATED VIDEOS