"What? Cheap military flights for Americans PCSing to Germany? I'm listening…
And not just for Americans PCSing to Germany, but for ANY military affiliated personnel traveling to/from the states, and throughout other countries as well.
Cheap Airline Tickets for Military
I've spent a lot of time and money (and I mean A LOT!) trying to find the best military friendly travel company while living in Germany. And I've been traveling so much that I am now a brand ambassador for various travel agencies. So, my goal is now to help you enjoy your travel experiences by saving you time and money.
US Flights24
While it took many years of trial and error, I finally found the best travel agency for military discounted flights – US Flights 24. They provide the best rates and fantastic customer service (check out the reviews). Plus, it's nice to have a company you can value and trust.
Who can fly with US Flights 24 – Special Military Fares:
– Non-Military Special Rates
Not only does US Flights24 have cheap military flights, but it offers many convenience factors for those living in Germany. They also give you options other than SATO for military fares.
First, you have access to special rates. Recently, I visited my mother on her birthday in Sacramento, California. A round trip ticket was only €585 ($630). And it was pretty much a direct flight from Munich to San Francisco, then a small plane to Sacramento.
Booking the flight was so easy too. All I had to do was text "Sascha" from US Flights24 on WhatsApp, and within half an hour, I heard back with competitive prices and travel options.
And if you've already looked at other flights, US Flights24 will price match. Not only that, they will give you some ideas on when the most affordable time to travel is, they will tell you the best season, and the best airport to save you from over spending.
Another convenience factor with US Flights24 is they have vacation packages, along with vacation and car rentals.
Let's say you're planning a vacation for your entire family for spring break or Christmas break. They will provide a vacation package, so you don't have to spend your time researching and comparing prices, which also includes travel insurance protection and a 100% money back guarantee.
When you're just starting with them, all you have to do is send them a text or email to let them know your situation and see how they can help you. You can send a flight request for where you want to go and they will do all of the leg work for you. Or, if you're someone who likes to search for flights yourself, you can visit their website to find out what you need.
And since I'm all about saving money when traveling, I have a way to save you €30 off your first trip with them! Whether you book a vacation package or a flight, just type, "DTV" then your subject in an email to info@usflights24.com.
US Flights24 is located in East and West Germany. They are quick and responsive when you contact them. You can either message them on WhatsApp, email them, or call them.
US Phone Number: +1 904-299-5799
US Whatsapp Number: +1 907-687-8195
Germany Phone Number: +49 9641 9258700
Germany Whatsapp Number: +49 9641 9258700
PCSing to Germany
Alright, so you have orders to PCS to Germany, which is exciting and probably a bit overwhelming at the same time. There's so much to do! To get a head start, check out these 30 Things You Must Know Before Moving Here!
I even have a FREE checklist that has everything you need to get the ball rolling. From what kind of passports, to EFMP paperwork, to travel adapters, and more! Plus, the one topic that so many military families want to know about – how to travel with a pet.
If you don't take the Patriot Express, you'll have to fly commercial to bring your family, your luggage, and your pets. And there are a lot of requirements for your pet to fly from the US to Germany.
You can contact US Flights24 to help you figure out which airline works best for your pet. They really take serving the customer to another level.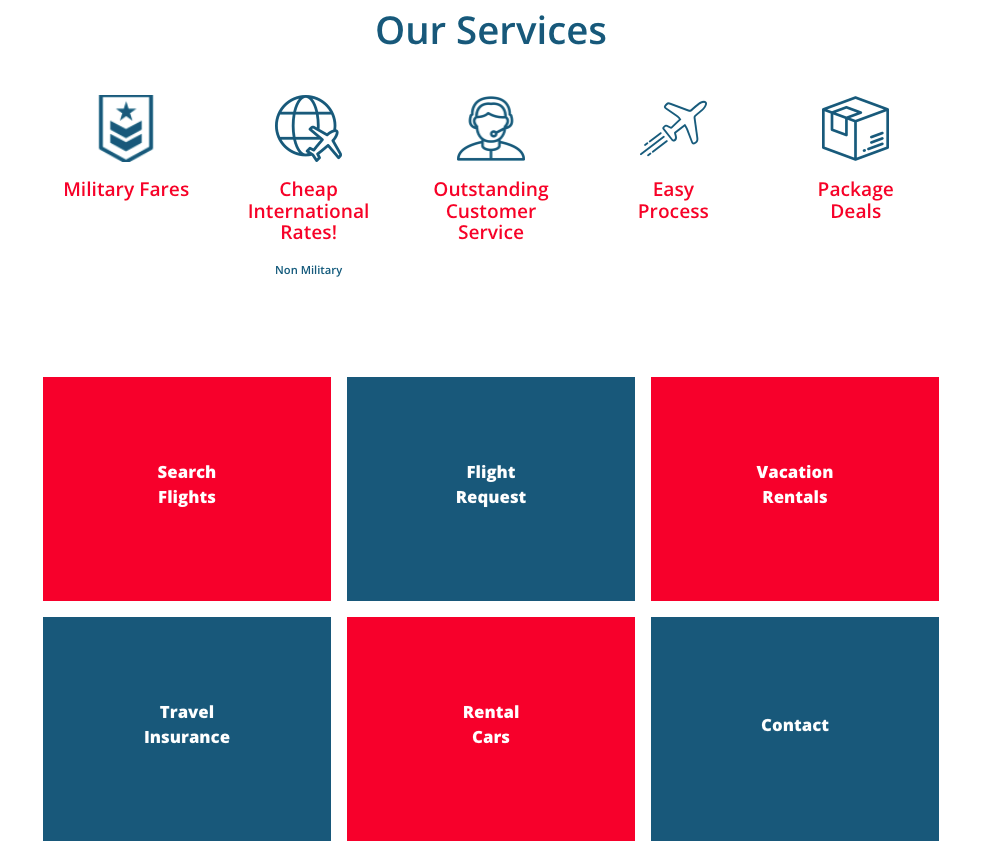 Take Advantage of Cheap Military Flights
Once you arrive to Germany, you're definitely going to want to travel. My wife and I used to look tirelessly for online travel deals until we found US Flights24 – plus it was nice to have an alternative to SATO when flying to/from the US.
So whether you're going stateside or traveling around Europe, take it from someone who has been here for nearly 10yrs. You need someone who is cost-effective, convenient, and reliable – contact US Flights24 today to get started!
To learn more about travel throughout Germany and around Europe, subscribe to my channel or take a look at my Ultimate Europe Travel Guide!
RELATED VIDEOS