Summer in Germany is truly something special. Everyone is outside from morning to dusk drinking beer, eating bratwurst, and celebrating the long days with friends and family. And my hometown of Weiden in der Oberpfalz is no exception. If you're looking for a local event, check out Summer Serenades.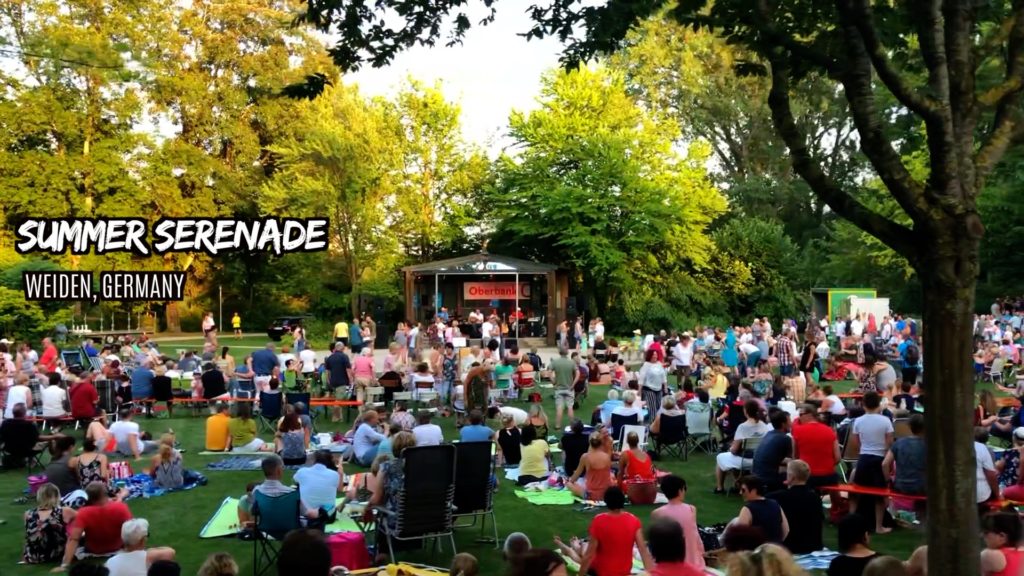 Summer in Germany: Summer Serenades
Almost every Wednesday and Sunday from mid-June through early August, Summer Serenades takes place in Max-Reger-Park. Residents come out to watch bands play all kinds of music, including folk, funk, Latin, rock, and covers of classic pop songs. Occasionally there's also a dance troop.
People bring their own chairs and picnic blankets, as well as snacks and beer. But if you forget your own beer, there's also a truck selling Gambrinus, a beer brewed in Weiden in der Oberpfalz! And keep in mind there's no food sold on site.
There's no cost to attend. The event is open to anyone looking to enjoy a beautiful afternoon in the park. If your kids feel restless, they can get up and dance or walk over to one of the playgrounds in the park.
And when the show is over, head to the marktplatz for drinks and dinner! What better way to celebrate summer?
---
RELATED VIDEOS