We all know where to spot the used car dealerships right outside of base, but do you know where (and how) to get rid of your used car?
In this article, I will share my experience of how to sell (or junk) your used cars for FREE in Grafenwoehr, Germany within the USAG Bavaria footprint.
Used Junk Car Grafenwoehr
Do you have a used vehicle that you no longer need or want? Not sure how to dispose of a used car? For whatever the reason, if you're looking for a quick and painless way to properly dispose of your used car, I have a solution for you.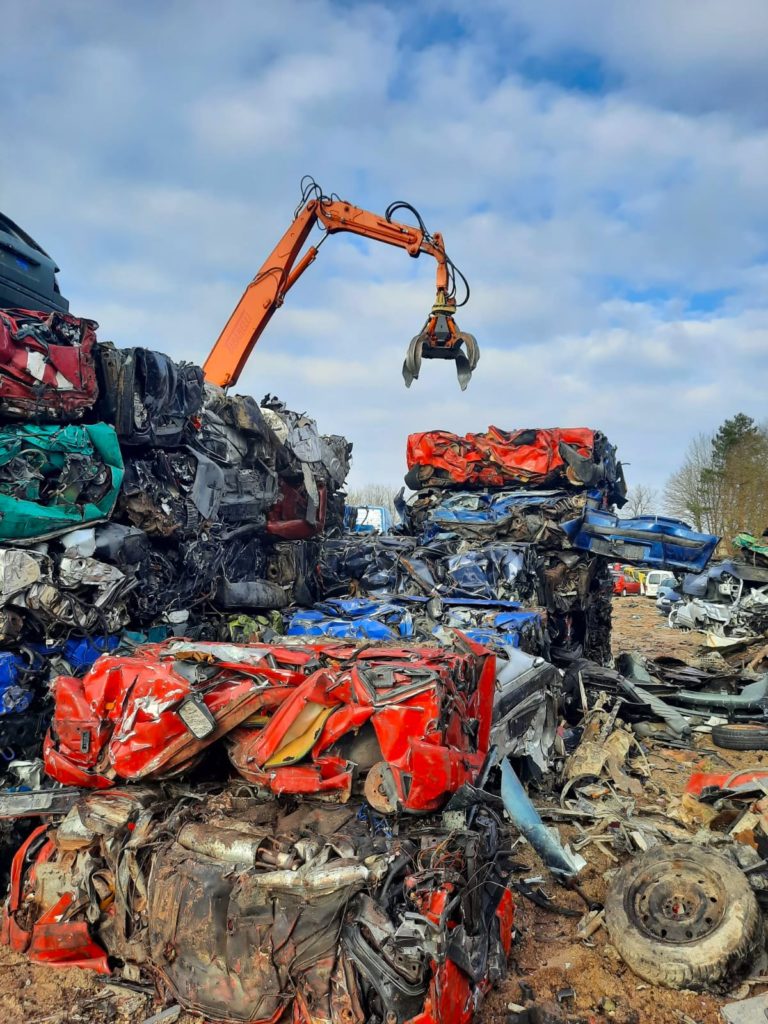 Sell or Junk your Used Car
After doing some research, I found an automobile service called "Joe Velburg."
Joe is a native of Ireland so he speaks great English, and he specializes in helping the military community dispose of used, damaged, and junk vehicles.
Also, here are a few more things to keep in mind about Joe's company.
– Buys good vehicles, damaged, and junk vehicles
– Towing is Free (if using his services)
– Government disposal certificate upfront
– German registered company
Joe's company provides services to the local USAG Bavaria footprint of Grafenwoeher, Vilseck, Hohenfels, and Amberg.
Once you decide to sell (or junk) your used cars he'll either buy them from you or take them off your hands and dispose of the vehicle.
Abandoned Cars in USAG Bavaria
In recent years, car abandonment has been a problem in USAG Bavaria. There's been a pattern of community members PCSing to their next duty station without properly deregistering and disposing their used vehicles.
This causes all sorts of problems to include, overcrowded parking lots, additional manpower to dispose the vehicle, as well as fines and fees.
It's important to understand that each vehicle, operable or not, must be registered at all times.
However, there are a few ways to avoid all this.
1. Sell your vehicle or take it to your next duty station.
2. Dispose of your vehicle to MWR for a small fee.
3. Dispose of your vehicle with a professional off base – Joe Velburg.
If you choose step 3, there's a few documents you'll have to provide when you decide to sell or junk your car, and the process is relatively straightforward.
– Send him your vehicle registration via WhatsApp (+49 173 824 0261)
– Receive customs disposal certificate (upfront)
– Send disposal certificate to customs and vehicle registration.
PCS to & from Germany
Before you PCS back stateside, please take the necessary steps to dispose of your vehicle correctly and don't leave it in Germany. When you don't take the necessary steps to complete the documents and pay the disposal fees (if necessary), it can come back to haunt you.
In addition, by leaving a registered vehicle in Germany, you, as the owner, can easily be tracked down by the vehicle's VIN to settle the matter.
So make sure to get in touch with Joe; he is happy to assist the military community.
American Tow Service: Junk Car Grafenwoehr
Throughout the article, we talked about the FREE towing service that Joe offers.
So what does that include?
In order to take advantage of this free service, you should have already started working with Joe in assisting you with disposing of your vehicle.
What it doesn't include?
If your vehicle is broken down on the side of the road, don't give Joe a call for a free tow back to the service station.
Final Thoughts: Junk Car in Grafenwoehr
There you have it, a quick guide on how to sell or junk your used car and how to properly dispose of the vehicle when stationed in Germany.
If you're still unsure about his services, check out his Facebook page or see the reviews on Google.
Just type "Joe Velburg" in the search bar, and then click on "Google Reviews" under his name and near the star rating.
Also, if you're PCSing to Germany and still don't feel ready for the move, get our FREE Checklist to help you get the ball rolling! This checklist has been proven by thousands of incoming families to get you organized, prepared, and relieve stress during your transition to Germany.
To learn more about PCS prep, Travel, or Local Life in Germany, check out some of our related videos below or subscribe to my Youtube channel!
RELATED CONTENT