My Oakland local Angela (a.k.a. "Aunt Angela") introduces me to the best food in Oakland! The city is full of edible entrepreneurship, and I am more than happy to stimulate this growing economy (and fill my belly!). There were so many to choose from, but these are my top four best restaurants you must visit in Oakland.
Bakesale Betty (51st and Telegraph)
The only thing you'll find here is a delicious fried chicken sandwich and an assortment of baked goods. Bakesale Betty is known for her strawberry shortcake, but you can get cookies and pies too! There's no indoor seating at this Oakland restaurant so you'll have to take a seat outside and eat on top of her crafty ironing board tables.
Flip n Soul (East 21st and 14th Avenue)
This "Filipino N Soul" Oakland food spot has changing daily menus and local favorites such as lobster tail and salmon, fried chicken n' shrimp, chicken adobo, and $1 lumpia. Keep in mind that they're only open Tuesday through Friday from 2-9 p.m.! And if you're looking for roasted crab, Roni "The Crab God" is making his specials on Thursdays.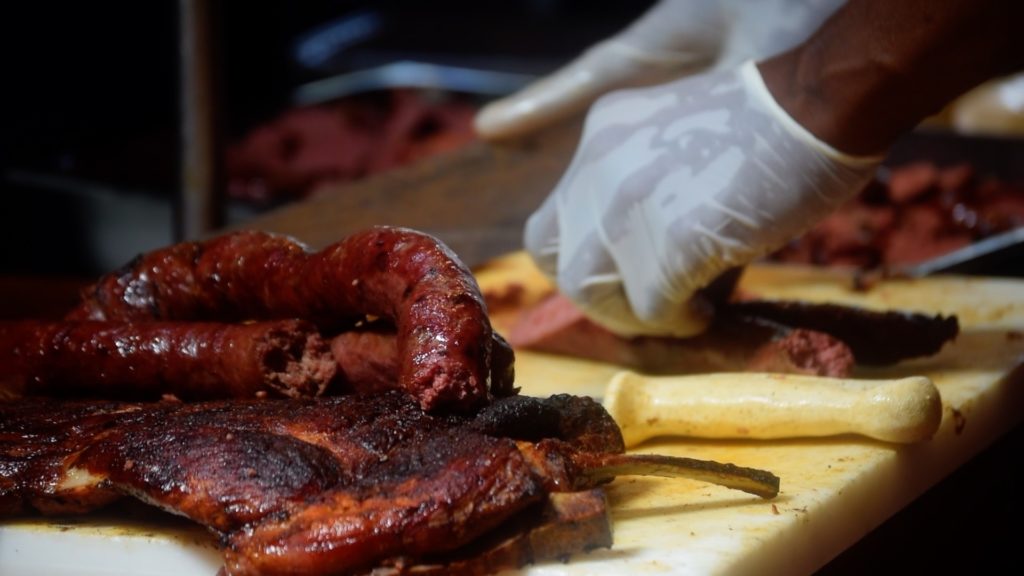 Everett and Jones BBQ (Jack London Square)
Since 1973, this family run BBQ joint has been serving up the best BBQ in Oakland. Dorothy Everett worked part-time tending to a restaurant's smoke pit, and eventually decided to start her own barbeque restaurant. Everett and Jones BBQ now has six locations throughout the Bay Area! Mashed potatoes, beef links, cornbread, brisket…after eating here, you'll need someone to roll you out.
Home of Chicken and Waffles (Jack London Square)
Yes, the original Home of Chicken and Waffles has been serving for over 50 years. Satisfy all your soul food needs in this one spot! Try the Lord BJ or the Gordon's Bank for iconic fried chicken, mac n; cheese, and of course waffles.
If you're still hungry, I recommend staying in Jack London Square for more Oakland restaurants, or cross the bridge into San Francisco for even more food options!
---
RELATED VIDEOS