Orders in hand, the Ultimate PCS Checklist printed, and now to take advantage of the Army Sponsorship program.
Why is a sponsor so important?
A reliable sponsor has "been there done that," so they should make your move not only easier, but less stressful on you and your family.
Today I'm going to explain the 10 things they should be doing for you.
NOTE: Even though this post is specifically dedicated to the army sponsorship program (in Germany), this service is applicable to all branches of the military.
Military Army Sponsorship Program
Whether you're PCSing stateside or OCONUS, you NEED to have a sponsor at the duty station you have orders to (especially for overseas assignments).
For some reason, the overseas sponsorship program doesn't get the attention it deserves. Moving OCONUS is complicated (understatement), so having someone "on your side" in a foreign country like Germany or Japan will save you SO MUCH STRESS.
Before going over the top 10 things they should be doing for you, I'd recommend downloading my FREE PCS to Germany checklist to help get your ducks lined up in a row.
There are fundamental steps you need to understand that will assist in tackling the most important/most expensive items first.
Alternatively, you can scrub through my 30 Things you MUST KNOW before PCSing to Germany to keep you organized and educated on what to expect before moving.
No matter your rank or branch of service, if your sponsor is a civilian, active duty, or a trusted foreign national, these are the top 10 things they should be doing for you!
1. Phone Contact. The first thing that needs to happen is establishing a telephone contact. Sounds simple, but you'd be surprised at how many people communicate with their sponsor only via email.
Although you're connected, this is unreliable. Emails get lost, skipped, deleted, etc (people that have hundreds of unread emails on your phone I'm looking at you!).
You should be able to pick up the phone and call your sponsor when necessary. Get their phone number! And better yet, download WhatsApp to make free international calls/texts with your sponsor.
2. Family Needs. A good sponsor will figure out your family's situation. Every PCS is different. For example – do you have kids, are you married, do you have pets? This will help set the expectations for what you need and how to fulfil those specific needs.
3. School Liaison. Your sponsor needs to show you how to get ahold of the DoDEA school liaison. The liaison is your primary point of contact for your local military schools.
They can provide information about enrollment, graduation requirements, after school programs, homeschooling, as well as school locations.
Additionally, knowing the school location will help you decide where you'd like to live so you can figure out bus transportation.
4. Pets. If you're going overseas, your sponsor should inform you about a USDA accredited pet certificate that you need within 10 days of their departure from the US.
But that's not all folks… there's a TON of information you need to know about your pets.
In fact, it may cost more to get your furry friend overseas than you! In my full blog, I go over all the pet requirements to include video tutorials, crate requirements, and dog care in Germany.
5. Mailbox. Your sponsor needs to help you set up your mailbox at your new location.
This is HUGE!
If you're having issues with packing (start here), then you might want to think about mailing yourself overseas to offset excess baggage. All your sponsor needs is a copy of your orders to get you started.
6. Hotel. Flights. Transportation. Before arriving, your sponsor should make sure you have hotel accommodations on base or in a TLA home. You'll need to ensure they know your flight itinerary so they can arrange transportation for you.
In most cases, you'll have a free bus ride to take you to your respective duty stations. A GREAT sponsor will offer you a ride so you can have more space and get there faster.
Maybe offer your sponsor some gas money? 🫣
Keep in mind, you'll still have to put your pet in a kennel under the bus per German law.
7. How to Pack? Your sponsor needs to show you how to sort your unaccompanied baggage, household goods, and personal luggage. If they haven't, I go through the entire process for you here.
8. Driver's Test. If you're going to drive in Europe, your sponsor can ensure you have the information to complete the JKO USAREUR Driver's test.
This way, you can start driving as soon as you get there.
This test is not a game!
You'll need to study because this is a 300 question test. Only 85% or higher will qualify you to drive in Germany.
9. Home Sweet Home. A good sponsor will ensure you have at least three days worth of food, laundry detergent, snacks, wifi, etc.
It would be nice to have a welcome package at your new/temporary home once you arrive.
10. Professional Community Sponsors. If you need sponsorship and you're in the Kaiserslautern Military Community (Ramstein, Landstuhl, Vogelweh, etc) get with the Sergeant Major and his team with Professional Community Sponsors.
If you're going to another location, check out their Facebook Group filled with local PCSers and trained spouse volunteers to help you out.
You can also reach them at +49 151 425 49501 or email: professionalcommunitysponsors@gmail.com.
Bonus: Binge watch DTV and follow our checklist for additional PCS support!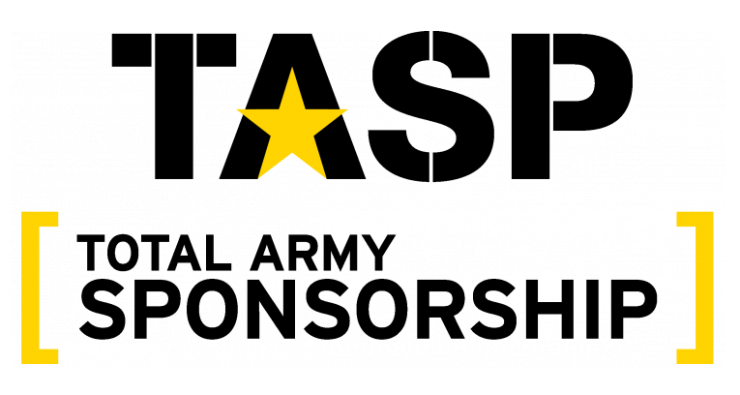 Total Army Sponsorship Program
Also called TASP, this program is designed to help those PCSing to OCONUS (Outside the Continental United States) locations.
According to the TASP website, "You'll need to access the Army Career Tracker's Total Army Sponsorship program to request a sponsor and initiate the DA Form 5434 (Sponsorship Program Counseling and Information Sheet)."
Once you've received official orders, according to the TASP website, there are six easy steps to requesting a sponsor:
– Log into your Army Career Tracker
– Complete DA Form 5434. In the left column, click the messages dropdown menu and click DA Form 5434.
– Click "Create New Form."
– Fill out all applicable sections (Sections 1, 2, 4, and 5).
– Once complete, your sponsor will be notified.
– You will receive a notification in the messages section if your sponsor changes in ACT.
You might also find the Military Sponsorship Program on the home page of your specific base.
OCONUS Military Sponsor
Although uncommon, a military sponsor in the United States (CONUS) will also play a big role in your transition from one base to another. If moving OCONUS, a military sponsor is crucial.
OCONUS is significantly more costly and more complicated than a CONUS move.
Setting the right tone is important for readiness, your mental health, and your overall success at your new location.
If PCSing, take the time to request and receive a reliable sponsor. Make it a priority!
If you've been assigned as a sponsor to an incoming family, put yourself in their shoes and take the time to make their transition as painless as possible.
To learn more about PCS prep, stay prepared with my FREE "PCS to Germany" checklist, or subscribe to the channel for more local insights!
RELATED CONTENT