If you plan a trip to Croatia, we highly recommend staying at D Resort Šibenik! With a private pool and ocean views, this hotel will take your vacation vibes to the next level. But beyond this luxurious hotel, staying in Šibenik is a great choice for anyone who wants to explore the country.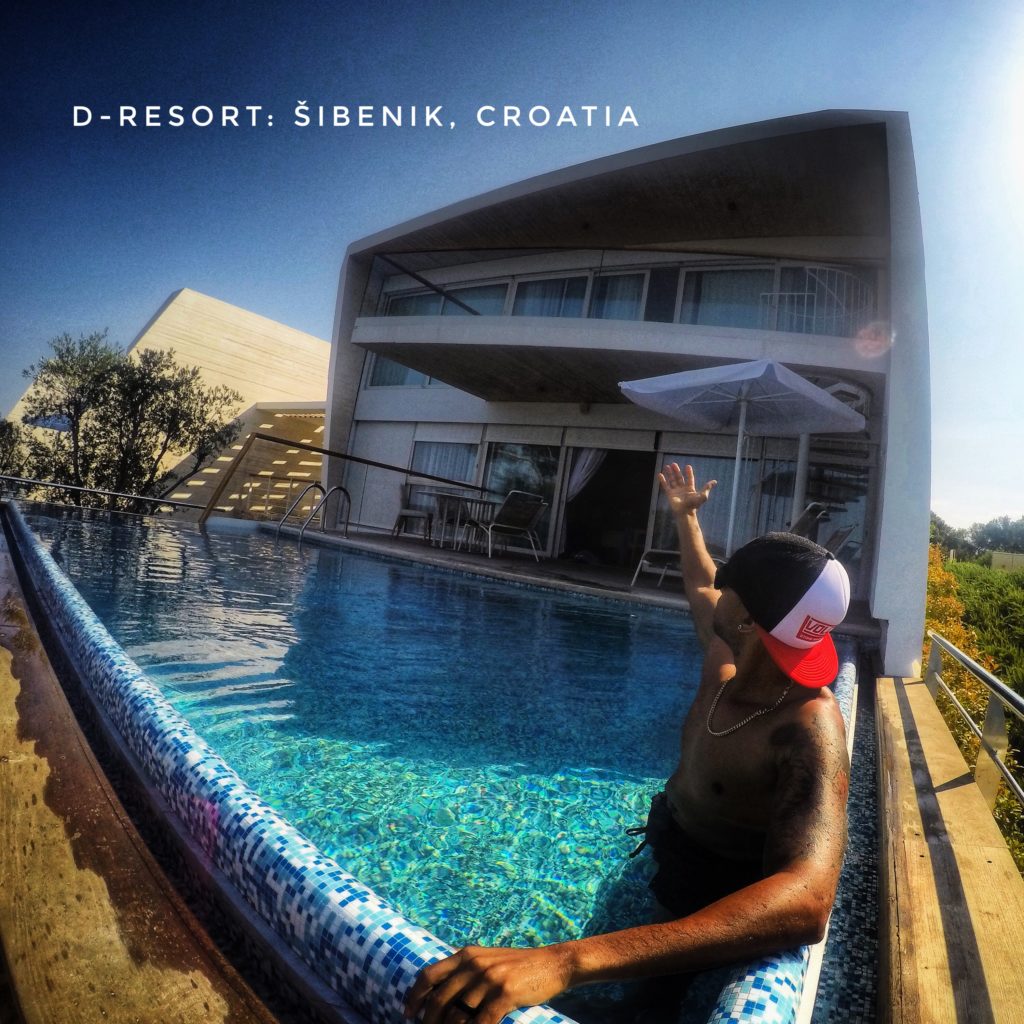 About D Resort Šibenik
The hotel sits on the Adriatic Sea coastline above D-Marin Mandalina, Croatia's only super-yacht marina. But you don't need a super-yacht to stay here!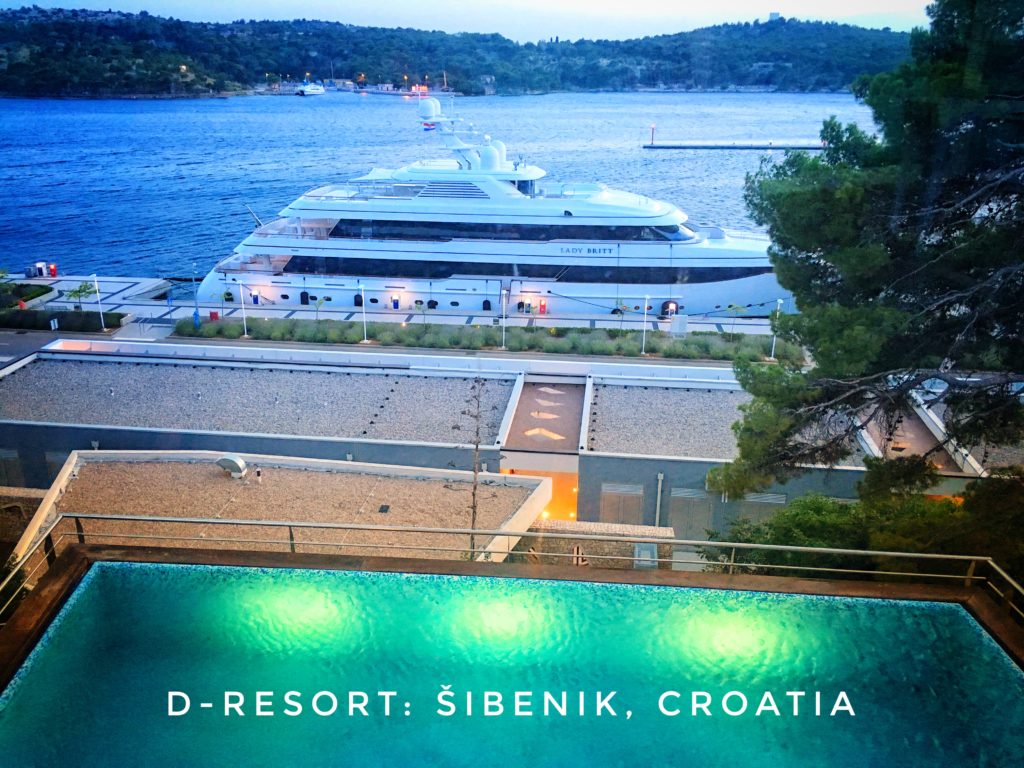 The private villas have a dining area, multiple bedrooms, private pool access, a living room, and air conditioning – just to name a few accommodations. It's perfect for couples traveling together, a family of six, or a small group of friends.
Start your morning with a hearty breakfast buffet, and then organize a boat or yacht excursion through the resort! And when you're hungry for lunch, dock at any of the small islands for a quick bite.
What to Do in Šibenik
Šibenik (also spelled Sibenik if you don't use a Serbo-Croatian keyboard) is an hour northwest of Split. We highly recommend staying here if you want to visit the Krka Waterfalls. It's just a 15 minute drive away!
But after visiting the waterfalls, there are still plenty of things to do in Šibenik. The D resort staff will drive you pretty much anywhere you want to go in the city.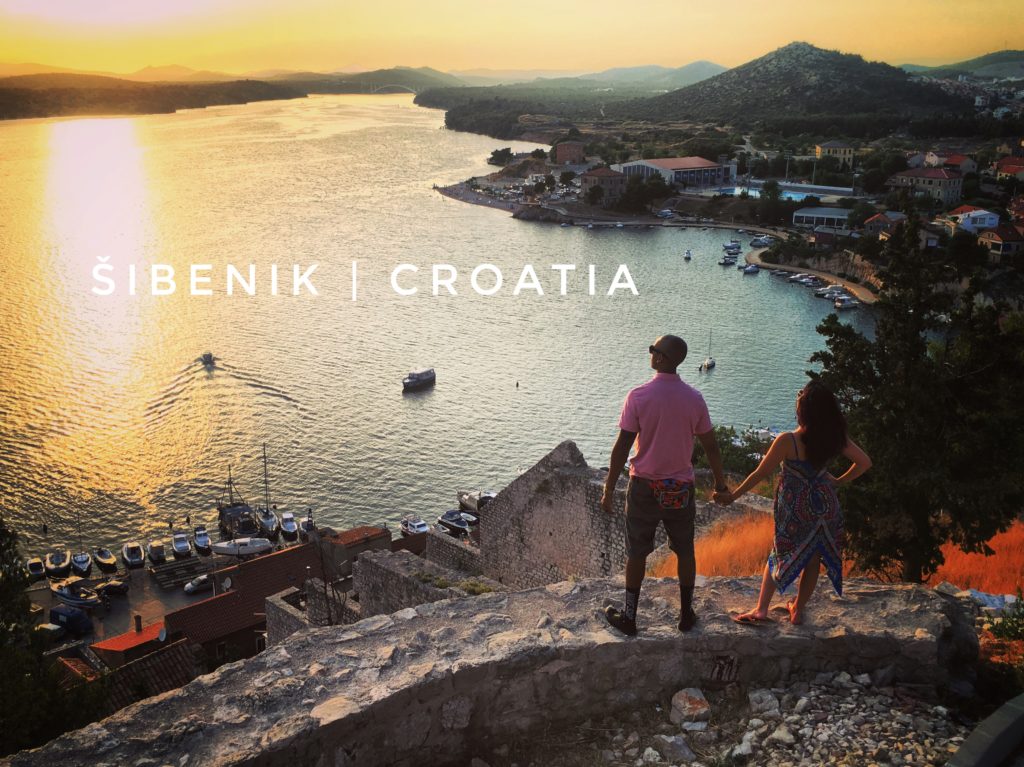 Visit St. Michael's Fortress for an incredible view! If you visit during the summer, you might be able to attend a performance there. Or you can watch an outdoor movie downtown!
After wandering throughout the city, treat yourself to some local cuisine. You can find fresh seafood at nearly every restaurant! But if you're looking for something a bit fancier, enjoy a fine dining experience at Pelegrini.
Ready to visit Croatia?
Your trip to Croatia should be a relaxing getaway. D Resort Šibenik can make that happen! And if you want more recommendations for planning your European vacation, subscribe to my Youtube channel.
RELATED VIDEOS