People know Santorini and Mykonos – and so do the cruise ships. If you want a Greek vacation without the crowds, visit Kefalonia! It's the largest of the Ionian Islands, but doesn't have the tourist density as other hotspots throughout Greece.
Of all the things to do in Kefalonia, relaxing on the beach will be at the top of your list!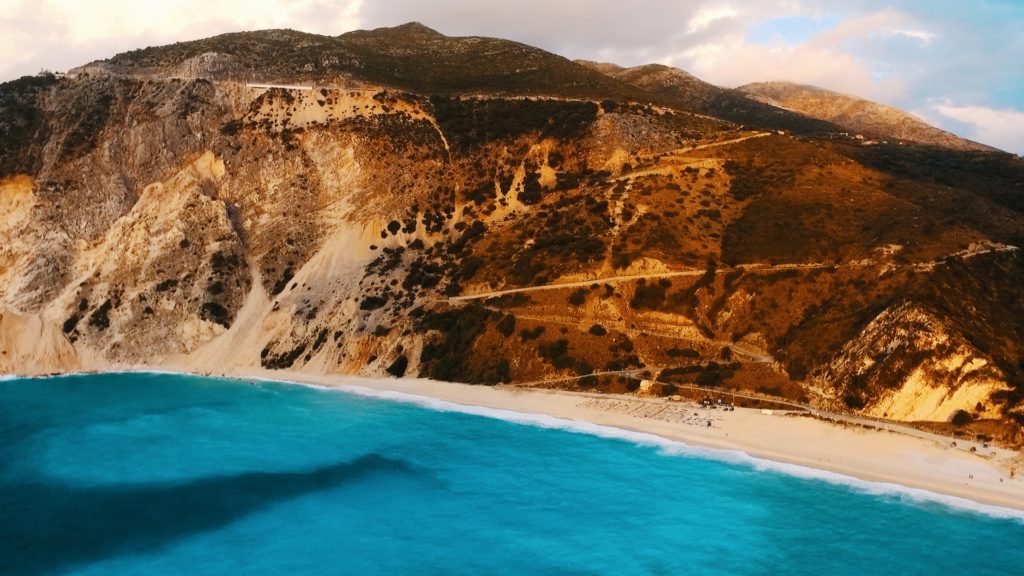 American Living in Germany: Know Before You Go
Off the west coast of Greece, Kefalonia is great for anyone who wants to enjoy the natural beauty of Greek islands. You can find direct flights from Athens, Corfu, and Zakynthos, but during the summer, you may find more flights from cities outside of Greece.
And before you leave the airport, be sure to pick up a rental car! Explore the island on your own time without depending on taxis or public transportation.
And, as always, be sure to bring your tourist passport as well as your ID card. Your Status of Forces Agreement (SOFA) passport is not for travel use.
Kefalonia Beaches and Activities
The best thing to do in Kefalonia is enjoy the beaches! But if you want to explore the island, there are other outdoor activities to enjoy as well.
Acron Antisamos Beach
Antisamos Beach is perfect for anyone who likes to have multiple activities available. You can relax in a recliner and get your tan on, but for those who can't stay put, there are water sports as well.
And when you're finished water skiing, enjoy a cold Kefalonian beer! Don't worry about sand getting kicked in your face (or food) because this is a rocky beach.
Myrtos Beach
After driving around and taking pictures from the cliffs above, drive down to Myrtos Beach and just lay out. It's situated right under the cliffs, so the mountains surrounding the beach are truly a spectacular sight.
If you're looking for a long walk on the beach, Myrtos Beach is your strip of sand. Everything here moves a bit slower and a bit quieter – the perfect place to let the time pass. Swimming, however, is not recommended because the waves can be pretty rough.
Melissani Cave
Photos of this cave are probably on your "DREAM TRIP TO GREECE" Pinterest board, and rightfully so. It was considered the Cave of the Nymphs in Greek mythology. The water is picture perfect blue, and the upward view is simply breathtaking.
As of 2020, a boat tour of the small cave is €7 for a 15 minute ride. And depending on when you go, there may be a long line!
Kefalonia Restaurants
It's hard to recommend restaurants in the Greek islands, primarily because everything is focused on tourism. But in Kefalonia, the locals told me to go to Ladokola for the best souvlaki and ouzo.
You can smell the restaurant from a mile away. The service is fast and the food is so good! I only paid a total of €3 for ouzo and pork souvlaki, which was basically seasoned pork with fries, grilled veggies, and special sauce wrapped inside of pita bread.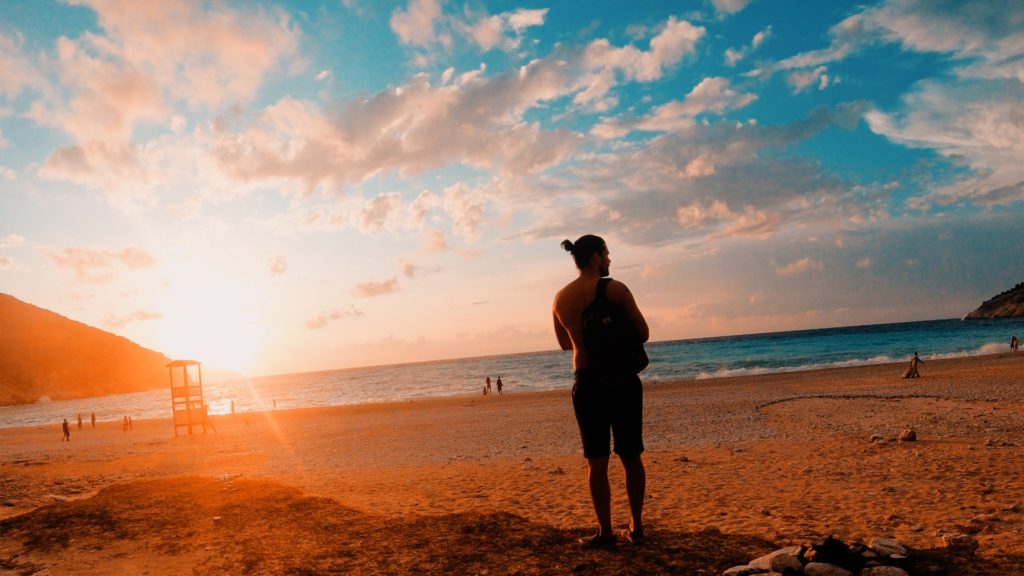 Frequently Asked Questions about Things to Do in Kefalonia
Don't see an answer to your question? Let me know in the comments!
Visit Kefalonia Island
Like all the Greek islands, Kefalonia offers a unique experience waiting to be explored. Enjoy the beauty of the island!
If you want more travel tips, subscribe to my Youtube channel and follow me on Instagram
---
RELATED VIDEOS