From big cities to small beach towns, I will always enjoy visiting Greece! And Thessaloniki is no exception. My friend Stefan and I found a cheap flight from Nuremberg, Germany to Greece for a short weekend getaway.
Thessaloniki has a ton of architecture, museums, and sites to visit! But…we didn't do any of that. Instead, we spent our time eating, drinking, and relaxing! And that's what I recommend you do, too.
American Living in Germany: Know Before You Go
First, be sure to bring your tourist passport! Your SOFA passport does not guarantee you the same travel rights as EU citizens.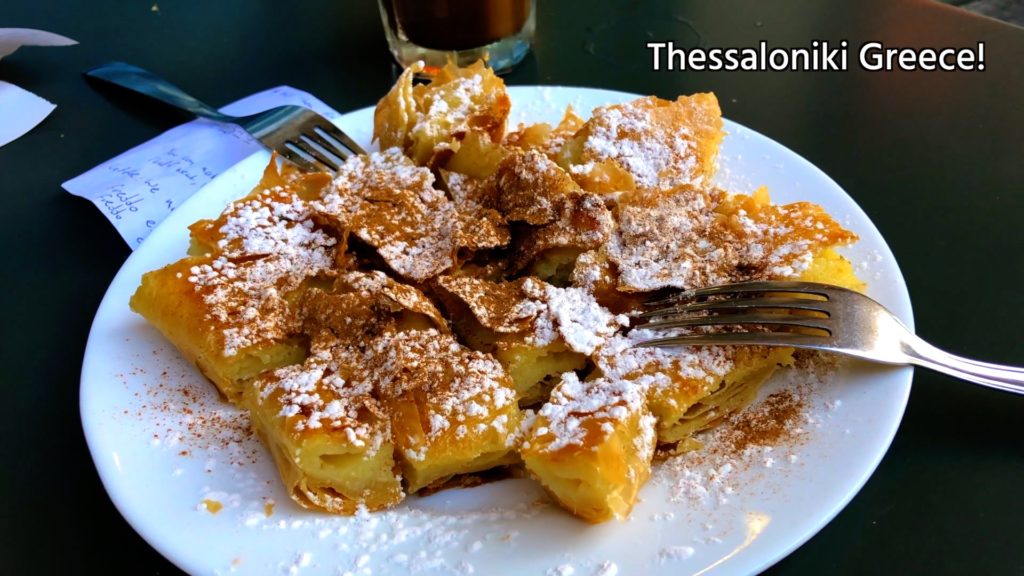 I also recommend renting a car. You can use public transportation to some extent, but you can see so much more if you have a car! Plus, you can explore on your own time.
Transportation in Thessaloniki
RyanAir offers cheap flights to select destinations throughout Europe. In other words, they don't offer flights to many destinations, but the flights they do offer are very affordable and usually fly out of smaller airports.
Plus, they have great deals during the off-season. So while it may not be the warmest in November, it's still beautiful to visit! And it's a great opportunity for anyone traveling on a budget.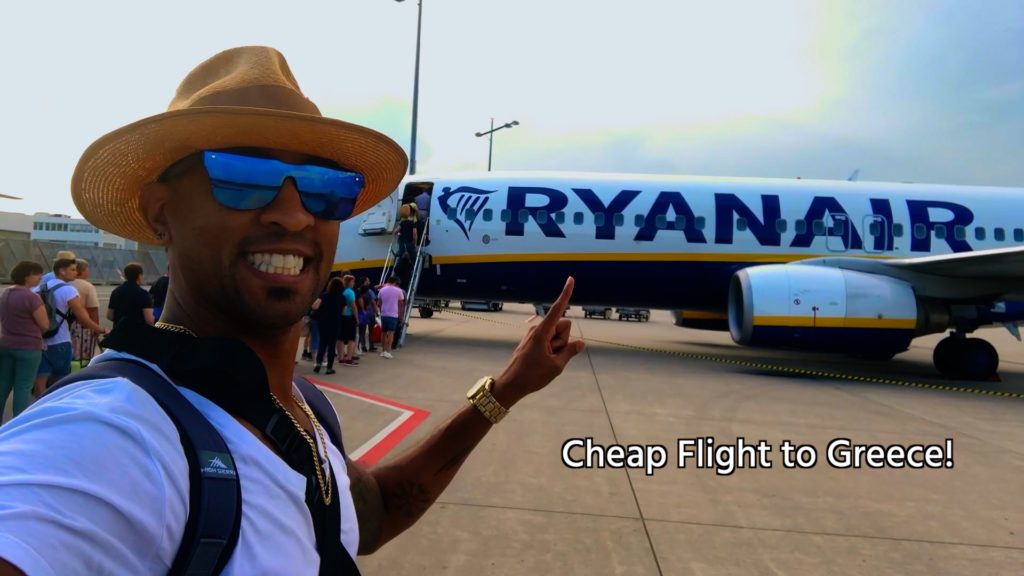 They're also a great airline for short trips because you can easily pack a weekend's worth of items in one bag. If you want to bring two carry-on items or have a checked bag, RyanAir will charge you extra.
Once we landed in Thessaloniki, we took the bus into the city for just €2. And it's really easy – the stop is right outside the airport, and it takes about 35 minutes to get to the center.
We also rented a car to drive to Vourvourou and Sarti Beach. You could spend your entire trip exploring Thessaloniki, but if you're up for driving a couple hours, then you should definitely make the effort to see more!
Where to Eat in Thessaloniki
Greek food is one of my favorites, and there's no shortage of delicious eats in Thessaloniki!
Even if you don't have local hosts to navigate the menu for you, Negroponte will be a delicious experience! And since everything on the menu is reasonably priced (most dishes under €11), you can really live it up.
Negroponte serves dishes that will please omnivores and vegetarians alike! Dolmas (rice wrapped in grape leaves), sauteed mushrooms, Greek salad (with feta), and tabouleh (parlsey with bulgur, tomatoes, onions, lemon juice, and olive oil) were fresh and flavorful. If you visit during the warmer months, these dishes are filling without being too heavy for the summer.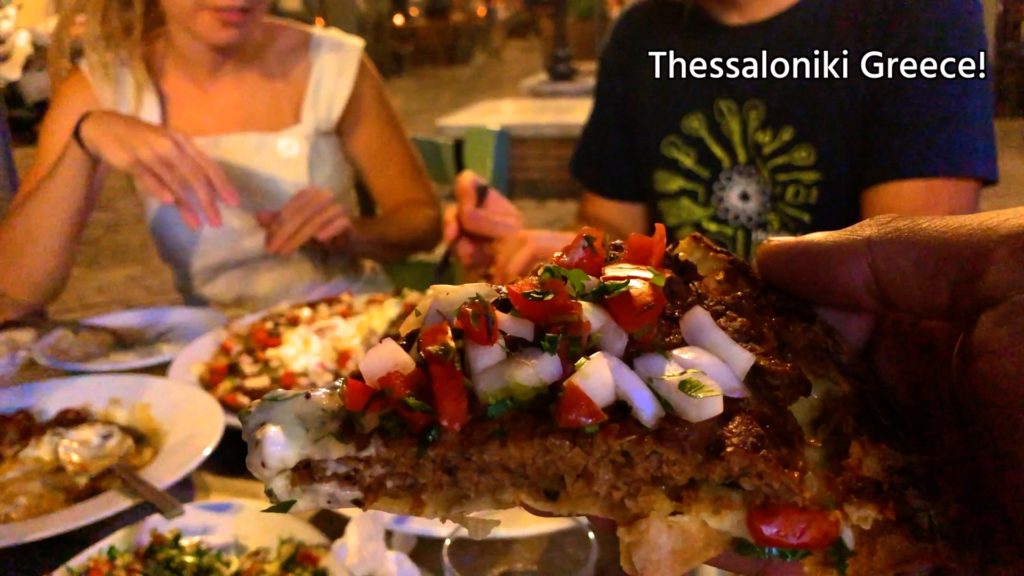 As for their meat dishes, we recommend the tigánia, which is pan-fried pork that is lightly seasoned and rich. The giaourtlou is another dish you have to try! The thin dough crust, meat patty, onions, tomatoes, and yogurt are just a great combination of textures and flavors.
As for breakfast, our local guides told us to try bougatsa: a phyllo pastry with cheese, spinach and meat, or a cream/custard. You can find them at a bunch of cafes around the city – definitely one of the top things to do in Thessaloniki!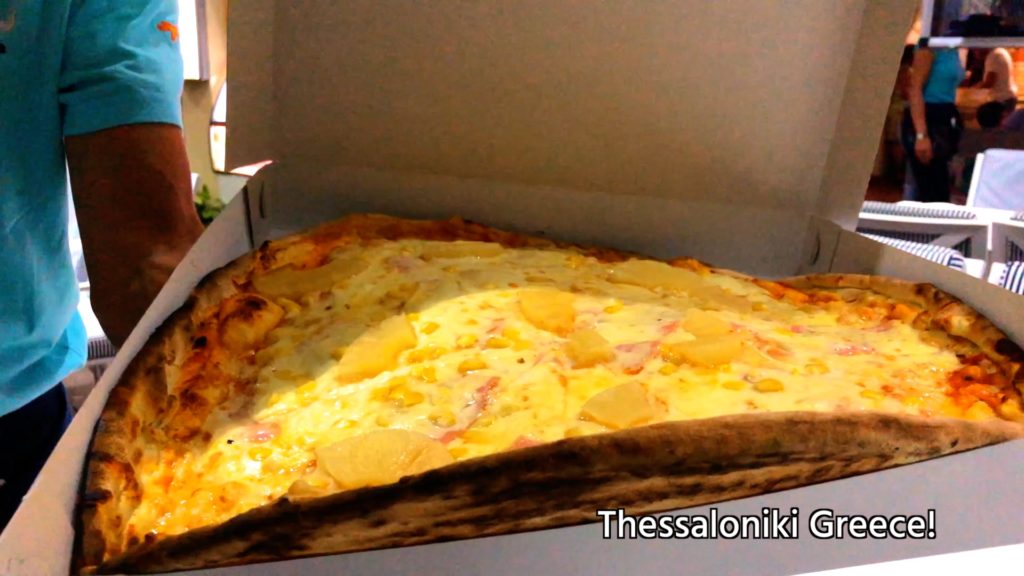 If you find yourself in Vourvourou, I recommend the pizza from Gousto at Hotel Vergos. They make big, delicious pies you can take to go. Just remember that the pizza probably won't be pre-cut, so if you're staying in a hotel without cutlery…good luck!
If you're looking for somewhere to have a drink, relax, and/or smoke shisha, we recommend Whope. This outdoor bar also serves small bites if you're hungry! But keep in mind that this is a seasonal spot – they close from October through April.
Things to Do in Thessaloniki: Visit the Beach
While there's plenty to visit and tour in the area, my favorite thing to do in Greece is go to the beaches!
Vourvourou Beach
Vourvourou, as Stefan puts it, is "on the middle finger" of the three peninsulas south of Thessaloniki. The trio of peninsulas are called Chalkidiki, and Vourvourou is on Sithonia.
If you're staying in Thessaloniki, I highly recommend renting a car so that you can visit Vourvourou! It's less than a 2 hour drive from the city and worth the trip.
Enjoy a quiet, relaxing day at the beach just watching the boats or playing volleyball. There won't be nearly as many people as Mykonos or Santorini, so don't worry yourself about getting there super early to claim a spot.
When you get hungry, eat at the beach-side restaurants. Moussaka (a lasagna-type dish with eggplant, ground beef, and cheese) and souvlaki (seasoned meat grilled on skewers) are my go-to foods!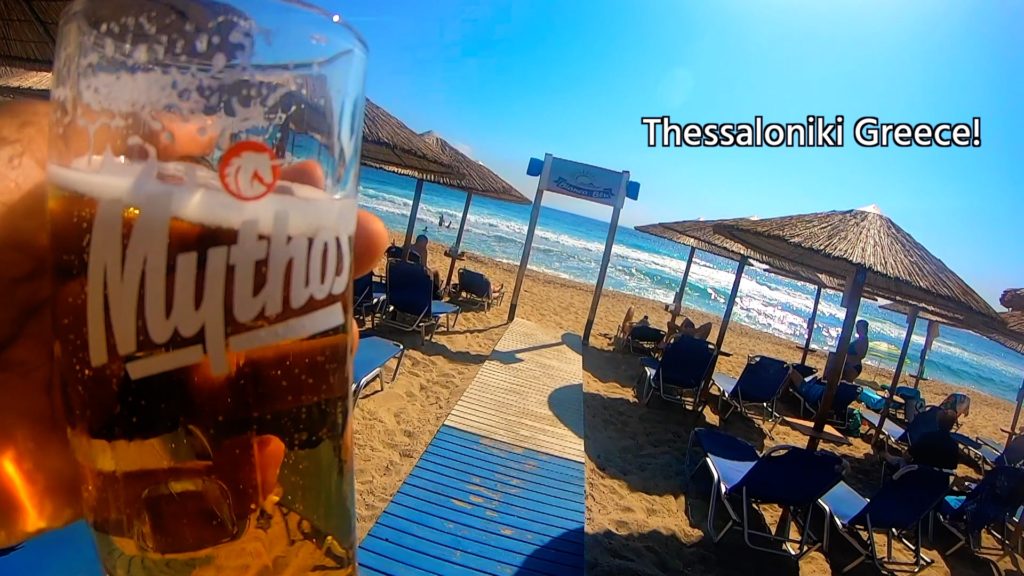 Sarti Beach
Sarti Beach is another great spot to just chill in a lounge chair and watch the waves crash. We spent our day at Bianco Blu, but there are plenty of bars along the beach to choose from.
And, of course, you have to get a donut from the donut man. I'm not sure how or why donuts became a beach food, but they're here to stay and I don't mind!
Frequently Asked Questions about Thessaloniki and Sithonia Greece
Below are some common questions about planning a trip to Greece.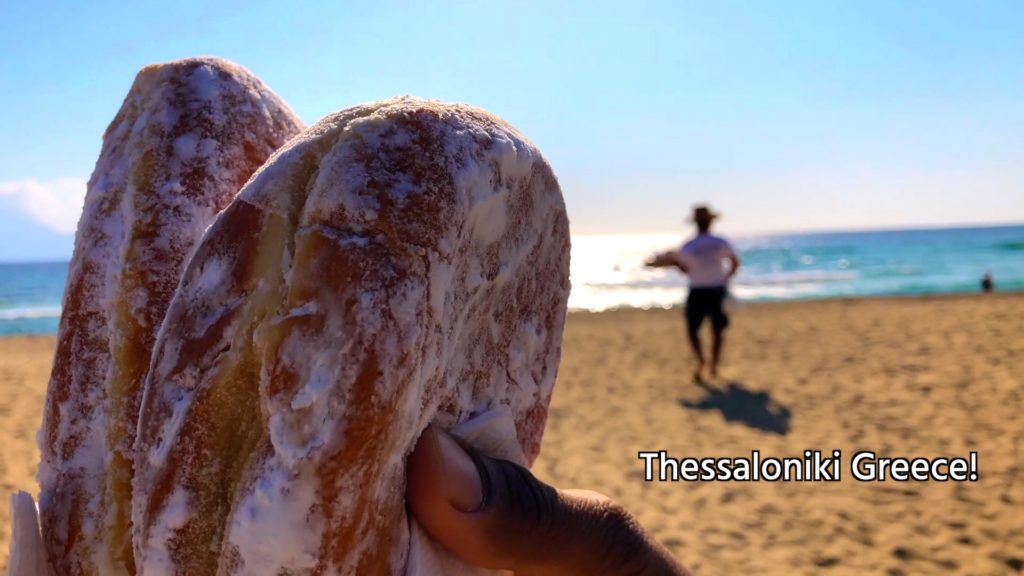 Planning Your Trip from Germany to Greece Already?
Whenever you're ready to have a donut and chill, Thessaloniki will be waiting for you.
For more travel tips about visiting Greece, subscribe to my Youtube channel and follow me on Instagram
---
RELATED VIDEOS