My dear friend Stefan takes us on a walking tour of Munich, Germany, to include Oktoberfest, natürlich (of course). Before you check out my top 10 tips for a free walking tour of Munich, I want to tell you a bit about what to expect when exploring the capital city of Bavaria, and what your Munich travel itinerary may include.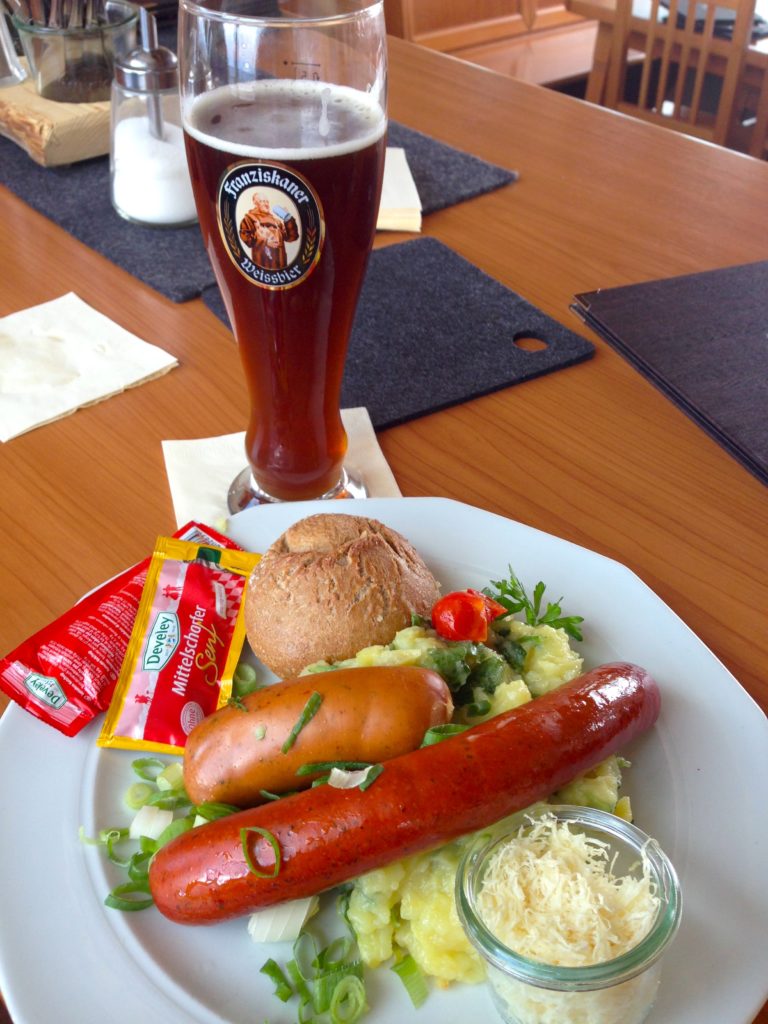 Visiting Munich: What to Expect
When you think about Germany, you may envision lederhosen, beer, pretzels, and schnitzel. But what you're picturing isn't exactly how all Germans live their day-to-day lives. In fact, most Germans don't own or wear a lederhosen because it's not part of their region's traditions.
All of those stereotypes come from Bavaria, where beer is available in a half-litre and litre, and many won't think twice to see you wearing a lederhosen or dirndl on a weekday.
What to Do in Munich
Drinking and Eating
If there's even a sliver of sunshine, the restaurants and cafes in Munich will be packed. If you can't find an available spot, but you see a small party sitting at a large table, you are welcome to ask if you may sit there as well. Everyone understands that everyone else is looking to enjoy the beautiful weather, too!
You are also welcome to sit and drink for as long as you like. When the beer is flowing and the sun is shining, you may find yourself enjoying lunch and dinner at the same spot.
Pro-tip: Order beer in just the regular half-litre size. It's tempting to order a litre of beer, and you should do it at least once. But you probably won't drink it very quickly, which means it will warm up. If you order beer in a smaller size (or a normal size in Bavaria), you can enjoy it cold from beginning to end.
Did you know that if you don't look your mates in the eye when you prost, you'll have seven years of bad sex? True story.
Looking for more tips for your Munich travel adventure? Check out my Free Walking Tour suggestions!
---
RELATED VIDEOS