When you're looking for late night hangouts, local jazz, and award-winning BBQ, it's time to visit Kansas City, MO. We followed locals around this crazy cool city to learn about Kansas City tourism and to find the best Kansas City BBQ they offer.
Kansas City BBQ
In Kansas City, BBQ isn't a food group of the food pyramid – it's what the pyramid is made of. Local establishments like Gates Bar-B-Q, Zarda BBQ, Arthur Bryant's, and even Pork and Pickle BBQ at the KCI airport will all give you a taste of the best Kansas City BBQ. But there were two restaurants that really stood out on our trip.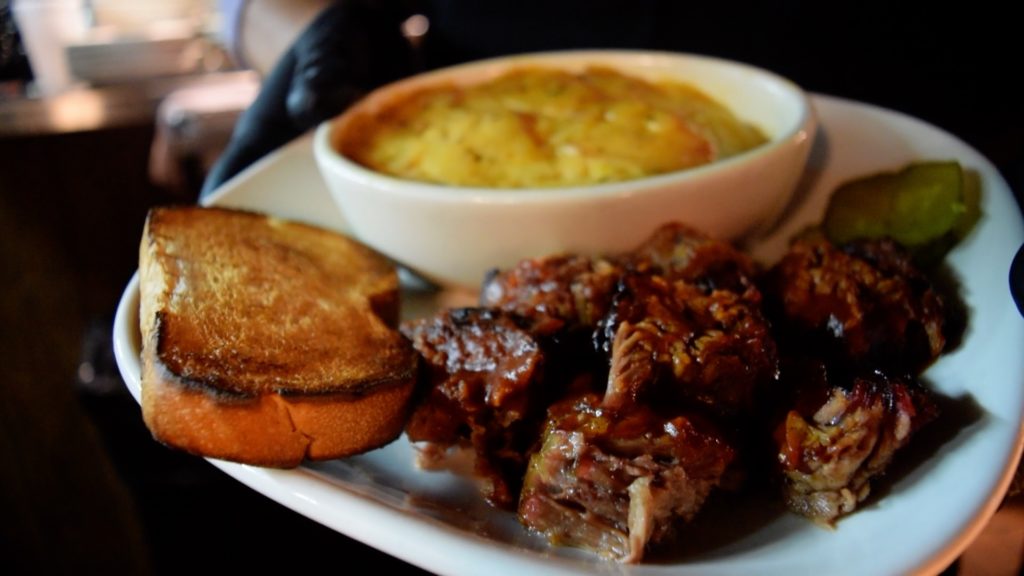 Jack Stack Barbecue
Jack Stack Barbecue started as a modest storefront in 1957, which has grown into a family-run business of five restaurant locations. And they're still using hickory wood for all their BBQ dishes. We went to Jack Stack for its brisket burnt ends, crown prime rib, pork ribs, BBQ baked beans, and cheesy corn.
LC's BBQ
Since 1986, LC's BBQ has been dishing up great BBQ for an unbeatable price. And its laid-back, no frills interior is enough to tell you that this place is all about the food. We recommend the burnt ends with potato salad for $9.99!
Seafood in Kansas City
Kansas City may be landlocked, but the seafood here was unbelievably delicious!
Drunken Fish
This award-winning sushi restaurant has four locations throughout Missouri. Drunken Fish is not just a local favorite for sushi, but also for happy hour! Check out the Spiderman Roll and the Drunken Fish sushi rolls.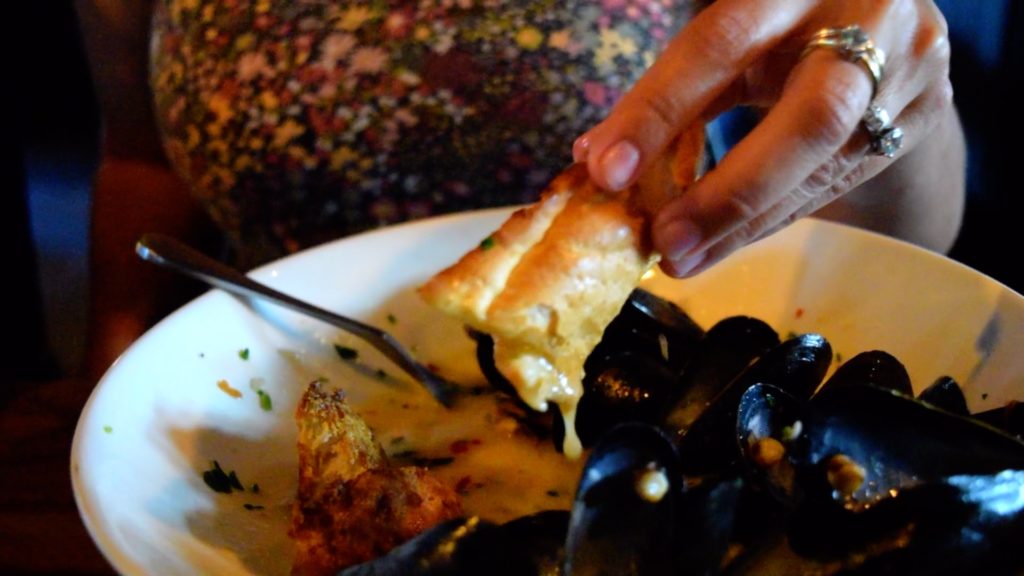 Pearl Tavern
I couldn't believe how incredible the seafood was at Pearl. They're committed to bringing the freshest seafood possible to the area and turning it into classic American fare. We recommend the fresh oysters and the fish tacos. (In case you didn't know already, we're big fans of tacos.)
What to Do in Kansas City
18th & Vine
This is where all the Kansas City Jazz magic happens. You can find live music, BBQ, history, or a combination of the three on almost every block in the district. (We also found some late night Jazz at the Green Lady Lounge downtown.)
It's also where the Negro League Baseball Museum sits (free for military!). The museum started in 1991 in a one-room office in order to preserve and highlight the athletes who, in the face of discrimination, continued to play the game.
World War I Museum
The only national WWI museum is in Kansas City, right near Union Station. They have their permanent collection, as well as rotating exhibitions about soldiers coming back from the war, the changed landscape of Europe, and how the war created and defined international relationships.
Kansas City Sports
You can't visit Kansas City without a seeing a Chiefs or Royals game, and there's no excuse because the stadiums are literally right behind each other! Check out March Madness with conference tournaments and all other types of entertainment inside the Sprint Center.
Blue Springs Lake
Believe or not, there are lakes in Kansas City! You can rent a boat for water sports or fishing, or just enjoy a hike around the lake. There's actually over 120,000 lakes in Kansas, so find a boat and check them out!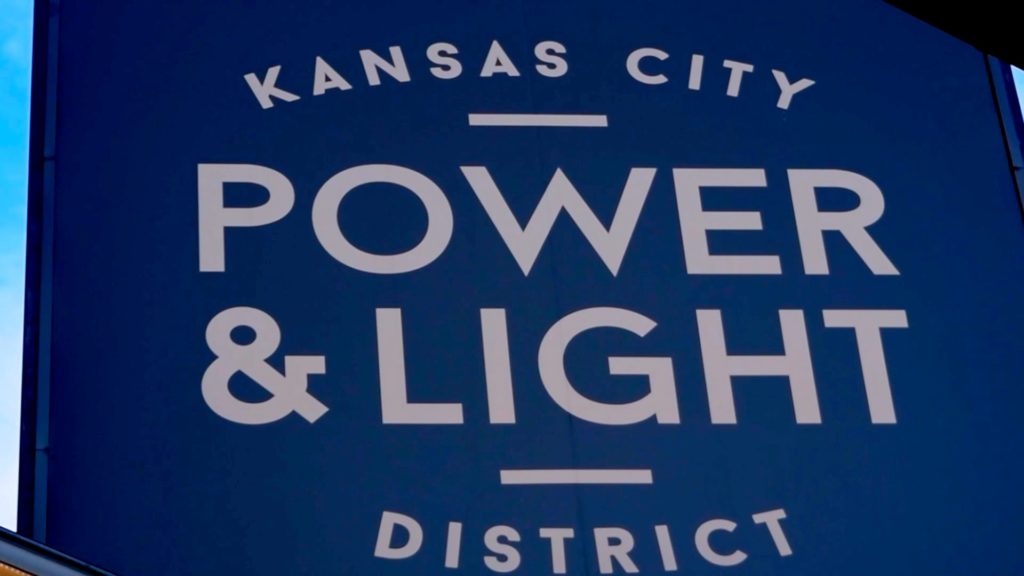 Power & Light District
This is the heartbeat of Kansas City tourism. All year around, you'll find all kinds of entertainment and fun in the center of the Power & Light District. You'll find all the late night bars and restaurants in this district, it's definitely where you want to be if you're looking for nightlife. You'll find a variety of bars with outdoor lounges, as well as bars with arcade games. Pick your poison!
Doob
Have you ever wanted your own action figure? Mini me? Or maybe you want to remember your Kansas City adventure with more than just a photo album? Then go check out my friends over at the Kansas City Doob 3D printing office!
I finished my trip with a visit to the Mayor's office. Mayor Sly James gave me more insight on his city and the projects he's worked on to encourage more people to visit Kansas City!
---
RELATED VIDEOS