Pumpkin patches are certainly a bedrock of American suburban culture. But if you want to level up your pumpkin experience in Germany, you have to visit the Ludwigsburg Pumpkin Festival!
Instead of corn mazes and a pumpkin patch, the festival celebrates autumn with sculptures, pumpkin smashing, and culinary delights. Plus, if you're lucky, you can catch the pumpkin canoe race!
But to make sure you have a great experience, we have a few suggestions.
American Living in Germany: Know Before You Go
The Pumpkin Festival takes place in the Blühendes Barock at the Ludwigsburg Castle. It's one of the largest permanent garden shows in the country, and you should definitely visit in the spring and summer.
Ludwigsburg is a 25-minute drive north of Stuttgart, over a 2-hour drive from Kaiserslautern, and nearly a 3-hour drive from Grafenwöhr. But regardless of where you arrive from, the Ludwigsburg Pumpkin Festival is an all-day activity!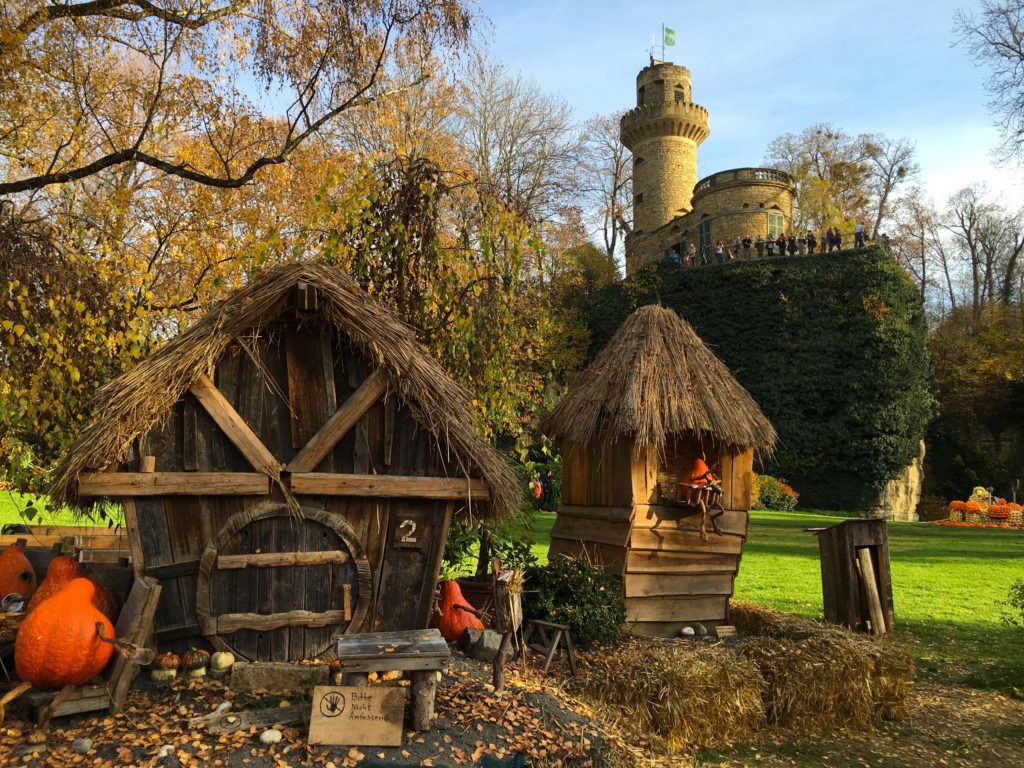 But beware of speed traps as you approach the region. The festival attracts thousands every year – a great opportunity to collect some extra fines.
And be sure to bring cash! It will be much easier for you to withdraw euros before you get there. Hunting down an ATM (geldautomat) at a festival can be a real headache.
I also recommend purchasing tickets in advance. It will save you time at the entrance! And if you don't arrive early, you will have to find street parking because the parking garages fill up quickly.
The Ludwigsburg Pumpkin Festival
Every year the festival has a theme for the pumpkin sculptures and art. Previous themes have included forest creatures, royalty, and fairy tales. When we went in 2015, the theme was "flight," and so there were all kinds of pumpkin sculptures of planes, birds, and even magic carpets!
Things to Do
The main attraction is all about the food, but we'll get to that in a bit!
Before entering the pumpkin festival, you can't miss the beautiful Ludwigsburg Residential Palace. The palace is your welcome matt to the pumpkin festival which is located in the garden right behind it.
I would highly recommend buying a ticket at the front gate entrance to see the inside of this gorgeous residence. Take out your camera for marble hallways, illustrious paintings, and the oldest palace theatre in Europe.
Once you enter the festival grounds, you'll see towering statues and scenes built almost entirely of pumpkins. You'll also find incredibly detailed pumpkin carvings and contests depending on which day you visit!
You can also witness some incredibly large pumpkins, some of which have to be brought in by forklift. And some are so large that you can even sit in them!
There will be two separate contests for the largest pumpkin: one for the largest in Germany, and one for the largest in the EU. That's right – people bring their gigantic pumpkins from all over to compete!
But one of the most fun events to attend is the pumpkin canoeing. People will carve out an insanely large gourd, sit inside, and paddle around the lake! It looks like a struggle, but that's makes it fun to watch.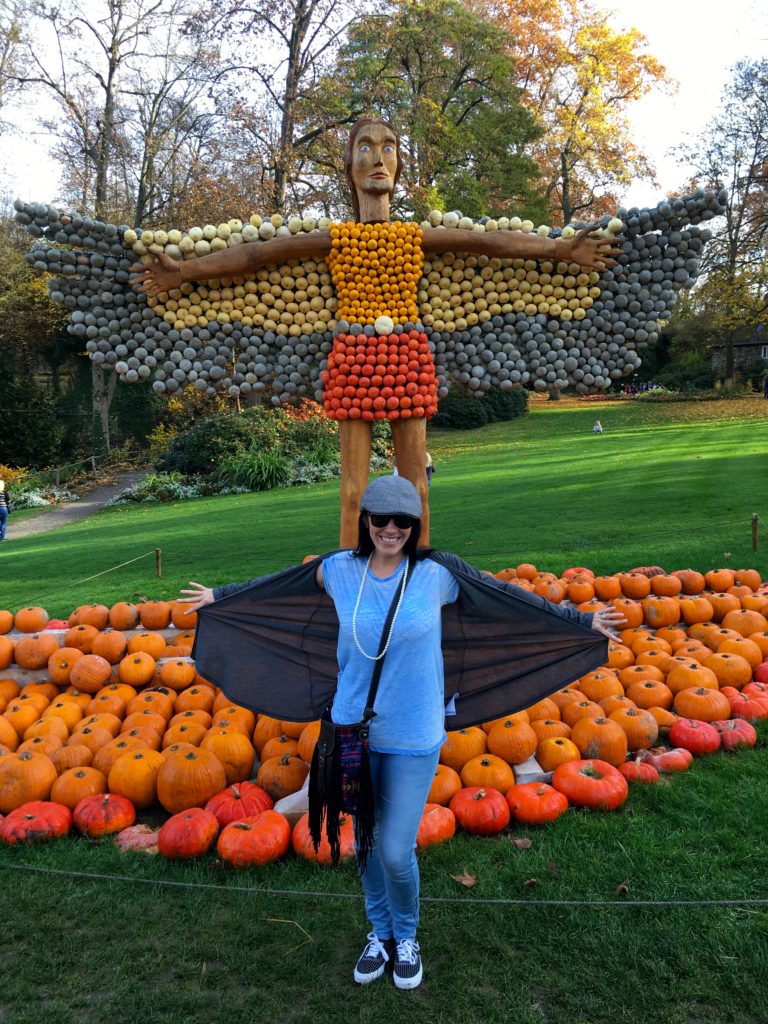 The time span of the festival varies from year to year, but it almost always encompasses Halloween! So if you need to get your spooky fix for the season, you will definitely want to head to the Ludwigsburg Pumpkin Festival. They won't have haunted mazes or haystack rides, but it will still get you in the spirit.
What to Eat
As I mentioned earlier, the food is the highlight of the Pumpkin Festival!
Pumpkin bread and pumpkin soup are two standard dishes you can't miss. And everything will be garnished with pumpkin seeds, naturally! The pumpkin risotto is another popular choice.
And you have to try the pumpkin prosecco, which is nothing like a pumpkin-spiced cocktail! The sparkling wine is lightly sweetened and a bit earthy. In fact, everything at the festival is cooked with actual pumpkin and not just pumpkin spice or flavoring.
Frequently Asked Questions about the Pumpkin Festival in Germany
Don't see an answer to your question? Let me know in the comments!
Celebrate Pumpkin Season in Germany!
What better way to celebrate Fall in Germany than at a fest? Don't miss the Ludwigsburg Pumpkin Festival!
For more tips about living in Germany, subscribe to my Youtube channel and follow me on Instagram.