Casablanca is more than a classic film. Originally called Anfa, it's the largest city in Morocco and home to over 3 million people. If you're visiting Marrakech, a day trip to Casablanca is worth the three hour drive, especially to see Rick's Cafe and the Hassan II Mosque.
Rick's Cafe Casablanca
While there was no actual Rick's Cafe Americain before the 1942 film, there is now – and you can visit it! Even if you've never seen the movie, it's still a great experience to have in Casablanca. Spend the afternoon sipping on cocktails and listening to live music.
The Medina
You'll notice immediately that Casablanca is not nearly as busy as Marrakech. Instead, you can easily wander through the streets and enjoy the sights at your leisure without any hassle.
Be sure to stop by a bakery (boulangerie) for a fresh loaf of bread or pastry. And if you have time, enjoy it with a glass of mint tea.
Hassan II Mosque
Hassan II Mosque is the largest in Africa – the prayer hall alone can hold 25,000 people! The laser at the top of the minaret points in the direction of Mecca and can be seen for 19 miles.
King Hassan II commissioned the Casablanca mosque in the 1980s, and it was completed in 1993. Nearly all of the building materials came from Morocco, except for the glass chandeliers and Italian columns. The style incorporates both modern and traditional Moroccan architecture styles.
Visitors are welcome to tour the mosque outside of prayers, but be sure you're dressed modestly (like when you visit the Vatican). Even if you choose not to go inside, you may sit in its courtyard or stroll along the pier and admire the external architecture.
Visit Casablanca
Escape the bustling corridors in Marrakech for a day and relax in Casablanca! Do you have other suggestions of what to do in the city? Let us know in the comments!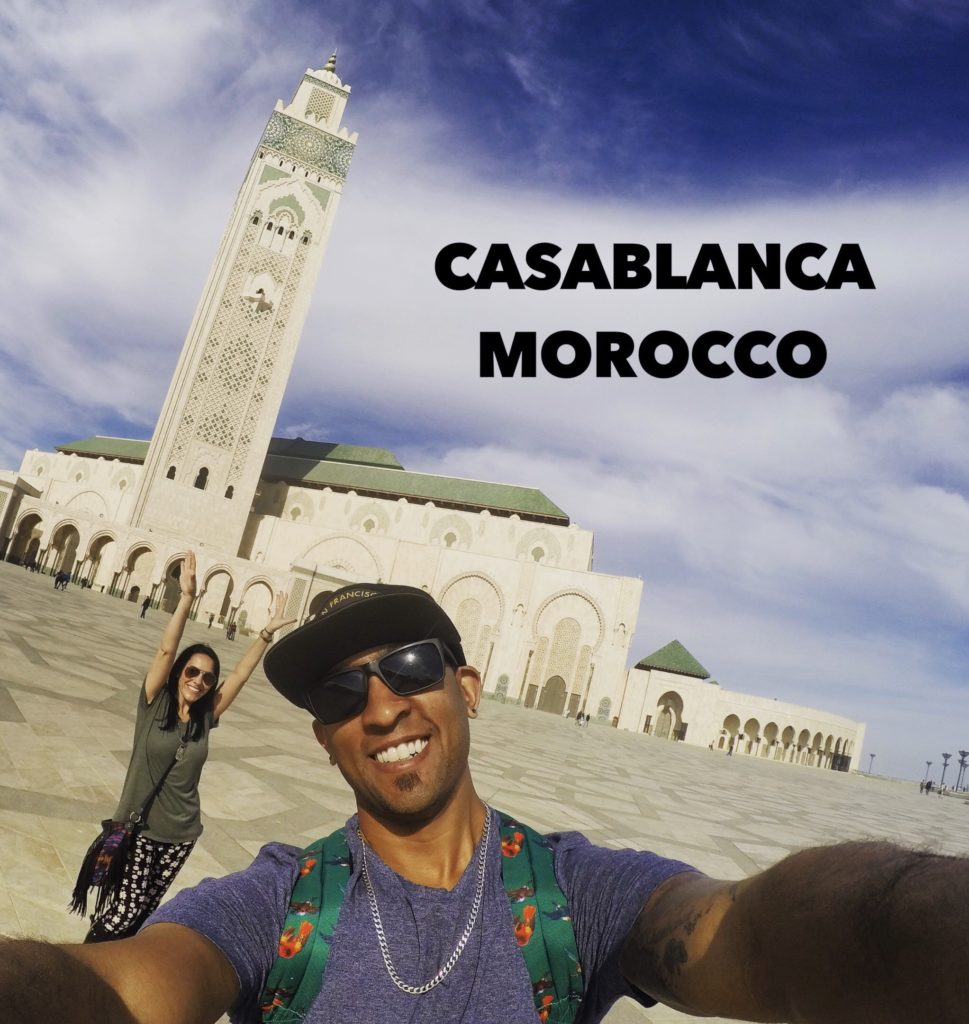 ---
RELATED VIDEOS