Welcome to your quick resource guide, aka "cheat sheet" to Grafenwoehr, Germany!
Need a local mechanic? New hair dresser? Yummy foods?
Oh wait… orthodontics for the kids right?
Don't forget a pet groomer for your fur baby! 🐕
Table of Contents
Local Community in Grafenwoehr Germany
Once you PCS to Germany, you have to completely rebuild your trusted local community.
The good news: We already vetted your list of options for you!
I understand how intimidating it can be to move to a new foreign country. Especially when you're looking for a new "local spot" to take care of all your needs while living in Germany.
Kein Stress, "No Stress" as the Germans say.
I built this resource guide to provide you with a number of local businesses that will help you throughout your tour.
These are businesses that I literally use on a monthly basis.
In fact, we all do…
I've been living here since 2014, so over the years, I crowd sourced and cross referenced these recommendations in military spouse groups who have personally experienced them as well.
These are actual human beings that already have a personal investment in your well being while living in their country.
Each affiliate I recommend is hand selected.
I see them as "strategic partners"
Trusted by the community to provide you with a full range of products & services!
*Did I miss a business that needs to be shared with the American community? I want to hear about it!
Grafenwoehr Germany First Look
First off, let's get you familiar with the basics.
Grafenwoehr = Tower Barracks
Temporary training units on Grafenwoehr = Camp Management Cell (such as Camp Aachen & Normandy)
Netzaberg = Small military community connected to Grafenwoehr
Vilseck = Rose Barracks (~30mins away)
In between both bases = Tank Trail (this is one option to get from Grafenwoehr to Vilseck)
Grafenwoehr Transportation:
🚆 – The closest train stations are in the city of Pressath (14mins), Vilseck (26mins), and Weiden (30mins)
✈️ – The closest airports are Nuremberg (1hr), Munich (2hr 10mins), Prague (2hrs 20mins)
🚘 – Closest highway (autobahn) = A93
🚌 – On base shuttle
🏘 – Closest (big) city = Weiden in der Oberpfalz
DODEA Schools at Grafenwoehr & USAG Bavaria:
– Grafenwoehr Elementary (21st Century) School
– Netzaberg Elementary School
– Vilseck Elementary School
– Netzaberg Middle School (only MS for both Grafenwoehr & Vilseck)
– Vilseck High School (only one for both Graf and Vilseck)
– Child Development Center (CDC): child care for ages 6 weeks – 5yrs old (pre-school)
See a list of all DoDEA Europe Schools by district here
Adult Education in Grafenwoehr Germany
The Grafenwoehr Army Education Center consists of a learning center, testing program, and four major colleges:
– Central Texas College
– University of Oklahoma
– Embry-Riddle Aeronautical University
– University of Maryland Global Campus
Grafenwoehr Germany Cheat Sheet
Below is your official Grafenwoehr Germany cheat sheet categorized by industry.
Make sure to tell them DTV sent you! 😉
*Keep in mind, most of these companies speak English and accept VAT forms.
PCS to Germany: Cheat Sheets
*Stay tuned for additional cheat sheet information
Automobiles
Tax FREE Vehicles! Custom Builds! Pre Order from the States!
Just imagine… a gigantic red ribbon on top of your brand new BMW, ready to hit the autobahn for your first family vacation overseas!
The ONLY company I'd recommend turning this dream into a reality is Bavarian Motor Cars. I've been working with this company from the very beginning. Since 2014, they've sponsored all my events, they've put my friends in new cars, and they've become family for my wife and I.
This is what you can expect when you walk into a BMW dealership right outside of base.
Here's the deal, if you just want to start fresh with a new car for your family, you have to check out all the special offers they provide:
– Tax Free, military discounted offers
– Pre ordered, custom builds guaranteed to be ready before you even arrive
– VIP delivery service (Free one night stay in a beautiful 4 star hotel, or get it delivered right to the base with that red ribbon 😉)
– Stateside trade ins, meaning they can trade in your old car while you're still in the US
– Loaner car programs & much more!
If this is something you're interested in, I highly recommend checking their inventory or contacting one of their representatives with your questions.
They speak English and they're conveniently located right outside the main Vilseck gate, or you can find them in Grafenwoehr outside of Gate 3 (McDonalds gate) & Gate 6 (round about gate).
Tell them "DTV" sent you!
POV Shipping
Bringing that 2nd POV overseas? Need to get your cars safely back home in the US?
With nearly 40 years of experience and over 100K+ customers, Shipoverseas is "America's #1 International Car Shipping Company."
And Germany is their most frequent destination for military POV shipments!
As a military member, you don't have to worry about import/duty taxes for your POV. Shipoverseas will walk you through the process of shipping your car (or anything else you want to ship) to & from the US.
Their services to military members include:
– Cars, RVs, motorcycles, boats, motorhomes, campers, trailers, buses, construction vehicles, and heavy machinery shipments to Europe, Latin America, Africa & the Middle East
– Cost effective "RoRo" (Roll-On Roll-Off) shipping
– Breakdown of costs (handling charge, storage fees, marine insurance, etc)
– US customs clearing & shipment preparation checks
The best way to get started is to Request a FREE Quote, or you can contact them directly with your specific questions.
Get a $50 Military Discount when you put "DTV" in the "Additional Notes or Instructions" section of the Online Quote! 🫡🇺🇸
USA Tel: (858) 547-0840
Toll Free: (888) 805-4994
SMS Text Message: (858) 451-7281
Rental Cars
Pete and his team at American Car Buyers is a one stop shop for all your POV needs. This family owned business is truly a team effort.
They'll save you BIG bucks on car rentals, while also providing POV detailing, and a non stop junking/towing service.
Pete and his family have been serving the military for a very long time, especially within the Grafenwoehr community. See what they have to say about him on his Facebook or Google reviews.
If you're new to the area, download "WhatsApp" and shoot them a message, or you can write Pete directly on FB messenger as well.
American Car Buyers: +49 171 1847551 (Pete)
9 times out of 10 he'll be on the road towing cars, so don't be alarmed when you get a voice memo reply back! 😉
Cleaning Services in Grafenwoehr Germany

We all know how important it is to have a clean space for your home, POV, and your landscaping.
Especially during a PCS!
Currently stationed in Grafenwoehr, owner Damon Allen has a professional, multipurpose cleaning business that covers all bases!
– Car Detailing (PCS/ETS/Annual/Basic/Show Room & more)
– Carpet and Upholstery Cleaning
– Pressure Washing Service
– Lawn Care Service (All Seasons)
– Home Move Out (HMO) PCS, Move in, or Monthly Cleaning
From the moment I met Damon, I could immediately tell he was a man of integrity who truly cares about the people in front of him. He is dedicated to the customer's specific needs, no matter what type of cleaning service you get, everything will be thoroughly explained so that each customer feels truly apart of the experience.
You can learn more about NBDCS on his FB group page, or contact him directly to get started!
Damon Allen +49 176 6141 5860
*Damon is giving a 10% discount for anyone who mentions "DTV" for their first cleaning!
This family provides the total package when it comes to local POV services.
While Pete keeps his hands dirty towing & junking your POV, his wife ensures your cars are squeaky clean in their POV detailing garage.
American Car Buyers is a one stop shop for all your POV needs.
However, if your focus is POV detailing, especially right before your PCS or car inspection, then contact Joanna.
They've been serving the military for a very long time, especially within the Grafenwoehr community. See what they have to say about them on their Facebook or Google reviews.
If you're new to the area, download "WhatsApp" and shoot Joanna a message, or you can call/text her directly at the number below.
American Car Buyers: +49 1711847556 (Joannna)
Since 2017 AWP has been the first (and only) 24/7 automatic car wash in Grafenwoehr.
David and his team specialize in PCS car cleanings & detailing packages, but offer so much more:
– XL drive-in portal system + 3 XL wash bays with a power foam system
– 4 cyclone vacuum cleaner islands
– DIY cleaning boxes
– FREE air for your tires!
AWP is also environmental friendly. Their water treatment system renews 92% of the water you use to clean your POV. They even separate the oil through a system with no chemical additives or artificial filters.
Soon you will see their new hallway for detailing, wheel replacements, and oil changes. While waiting, you can purchase car care products, regional foods, and of course local beer 🍻
This is a one stop stop for all your POV needs. You can follow AWP online, or schedule your PCS cleaning here!
Towing & Junking POVs
Joe is a native of Ireland and specializes in helping the military community dispose of used, damaged, and junk vehicles.
He provides services to the local USAG Bavaria footprint of Grafenwoeher, Vilseck, Hohenfels, and Amberg.
Here's a few more facts to keep in mind about Joe's company:
– Buys good vehicles, damaged, and junk vehicles
– Towing is Free (if using his services)
– Government disposal certificate upfront
– German registered company
Once you decide to sell (or junk) your used cars he'll either buy them from you or take them off your hands and dispose of the vehicle. You can hear more about his reputation on his FB page, or check out my complete review of his company here.
Contact: +49 173 8240261 (Irish Joe)
While American Car Buyers is a one stop shop for all your POV needs, towing/junking cars is their bread and butter.
No one buys, tows, or junks more vehicles in this area than the family run business of American Car Buyers.
Pete and his team will take cars in ANY CONDITION when your POV is in a jam.
And he STAYS busy with a 24/7 towing service!
If you're new to the area, download "WhatsApp" and shoot them a message, or you can write Pete directly on FB messenger as well.
American Car Buyers: +49 171 1847551 (Pete)
9 times out of 10 he'll be on the road towing cars, so don't be alarmed when you get a voice memo reply back! 😉
Car Mechanic
Welcome to your local auto repair shop, KFZ Rupprecht Auto Repair, located right outside of Gate 6 (round about gate) in Grafenwoehr. Since 2015 this company has been servicing the local German/American residents.
Let's be real. Finding a reliable auto repair shop in another country, let alone the US, can be intimidating.
I get it.
In fact, we have a Mercedes, and we used to get ridiculous routine maintenance bills from the dealership. That is, until we found this place.
I've been working with Markus and his team since 2015, and I 100% trust them to take care of all my POV maintenance.
At the bare minimum, you can expect an english speaking, customer friendly team that accepts military VAT forms.
Smart repairs, hybrid mechanical work, temporary rental cars, towing, paint work, on base access, and they'll even communicate with your insurance company for claims and payments.
The best way to get started is to give them a call 09641 9290909 or walk right in to discuss what services you need.
Insurance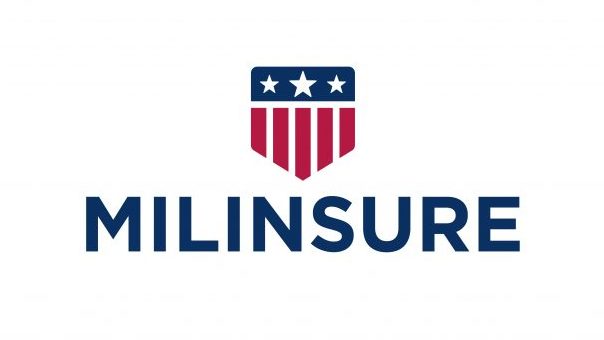 Since 2014, Milinsure has been providing competitive car insurance to US military & NATO families all over Germany. And it couldn't be any easier to get yourself a quote…
Finding the right auto insurance agency while living overseas can be tricky. You need a trust worthy insurer who can get you answers right away (in your new time zone), in English, and can cover you all over Europe.
Because let's be honest, you're definitely going on a few road trips while living abroad 😉
I spoke with Mark Judge, your Grafenwoehr representative, who gave me a FREE, full coverage quote in minutes over the phone. And my total premium was less than what I've been paying through USAA!
With Milinsure, you can expect:
– Convenience: Call or text via Whatsapp for a quote in less than 5mins. You can have a whole new vehicle insurance policy set up, signed via digital contracts, with insurance cards in your inbox, in less than 20 minutes.
No more waiting 24hrs for your insurance policy to be sent to vehicle registration.
– English Speaking: No matter what time of day, or which location you're at, your customer service representative and 24hr hotline for roadside assistance will speak your language.
– 24hr Europe-Wide Roadside Assistance on every policy!
To get started with your FREE quote, call or text Mark today!
And don't forget to ask about your military & multiple car discounts!
Mark Judge
Pet Services
My labradoodle "Baxter" would be angry if I didn't recommend his girlfriend's luxury pet spa.
Viktoria, Gabor & Ruby have the friendliest pet grooming store in town. They're from the beautiful country of Hungary, but speak perfect English.
Located in Vilseck Germany (30mins from Grafenwoehr), they offer a wide range of luxurious pet grooming services:
– Dog/Cat care advice
– FULL grooming service: shampoo/conditioner, rinsing, blow drying, brush out, eye/ear cleaning, trimming, shaping, & styling
– Feet, nails, pads, and sanitary trim
– Cleaning & beauty products
You can learn more about what they do on their website, FB page, or give them a call to schedule your luxurious spa treatment today!
Luxury Pet Spa: +49 1512 8906262 (Viktoria)
*Viktoria is giving a 10% discount for anyone who mentions "DTV" for their first visit!
Zottel's Best: Premium Bavarian Dog Food
Clean, healthy, dog food. It's as simple as that.
After seeing too many dogs suffer at their boarding facility from digestive problems, skin disease, and poor dieting, owners Rainer & Alex decided to create "Zottel's Best."
A completely healthy dog food option full of actual meat and/or vegetables with no sugar, additives, chemicals, alcohol, grains, or by-products.
When's the last time you actually looked at the ingredients in your dog's food?
If you take a quick look, you'll notice most wet/dry dog food contain by-products (called "Nebenerzeugnisse" in the back of German foods) such as the remaining carcass of animals (bones, feathers, kidneys, lungs, livers, spleens, neck, feet, etc).
Everything but the actual advertised flavor. Eww 😕
Often cheap to fill up volume and hidden by coded numbers, many of the brand name dog companies are doing more harm than good to your puppy's health.
"Zottel's Best" dog food is all natural, with a high meat content. We've been feeding it to "Baxter" for years!
They offer dog food, snacks, nutritional supplements and can be found locally!
You can find their food in the local Grafenwoehr Edeka (dry and wet), Eschenbach Edeka (wet), Pressath (wet), Kemnath Rewe (dry and wet), or order online!
🗣️ English speaking
Language & Culture
I remember I couldn't wait to start learning German when I first got here. I thought I would for sure be fluent within a couple years, but quickly realized that all I needed was "Survival German."
Listen, unfortunately your time is short in Germany (3yrs for AD, and 5yrs for Civilians).
Don't expect to be fluent in a few short years, instead learn the basics through a crash course with Nadja!
For years, Nadja has been helping military families with "Survival German" by creating an all in one course that covers everything you need to know for your short time here (#survivalskills).
Her comprehensive course includes:
– Pdf printouts, videos, modules, quizzes, exercises, and even flash cards (also available on your phone!)
– The basics: pronunciation & vocab, greetings, important phrases, alphabet, numbers, etc
– Important topics: At a restaurant, grocery store, German brands, transport, emergencies, travel, etc
I've taken the course and I can tell you this is exactly what I was looking for when I first got here. The course allows you to set your own tone and provides you with the perfect resources to learn when ever and where ever you are.
And… she has a military discount! Use the coupon code, "MilitaryDTV" at checkout for $100 OFF!
Learn more about the course on Facebook, hear from students, and take advantage of her course before you even arrive here!
Travel
If you're like me, your Euro plan is to make long lasting memories by visiting as many countries as possible with your family.
Well then, let me introduce you to EuroTrip Adventures.
This budget friendly travel company provides unique opportunities for you to see all of Europe!
Primarily through extended bus travel, but they also offer a handful of flights to top European destinations.
And they're super convenient for military personnel with pick up locations in:
– Grafenwoehr, Kaiserslautern, Wiesbaden, and Stuttgart
Other locations include:
– Nuremberg, Munich, Ingolstadt, Mannheim, and Frankfurt
I've been on a ton of their trips, so naturally, I made an entire review blog of them here.
Get to planning with their upcoming destinations here, check out all their reviews, or contact them directly with your questions.
EuroTrip Adventures: +49 172 4557667
Budget friendly military airfare! For your official military travel, leisure travel, or if you just want to price match airfare (even with SATO), Sascha and his team are here to help!
They provide the best rates I can find to/from the states, and fantastic customer service (check out the reviews).
Who can fly with US Flights24?
– US service members, Government employees, Civilian contractors, Veterans, Retirees, & they even have non-military special rates
Located in both Grafenwoehr & Kaiserslautern, here's what you can expect when you walk into their office.
The best way to find competitive rates is to get a hold of their team directly through email, or "WhatsApp them" with your flight information.
I created an entire "how to" video blog with their company here.
PS: Get €30 Off your first flight when you mention "DTV"
US Flights24: +49 1704705597
B.I.G Brenner Import & Handels
Let's not kid ourselves, after landing in Germany you're definitely going to travel.
You probably already made plans on where you want to go before you even arrived.
But do you have all the right equipment?
I've been using Brenner for ALL my videography needs since 2014. My Panasonic GH5, all my lenses, multiple camera bags, lighting, and my accessories all come from Brenner.
This is the only quality camera store you will find in the area, and for good reasons.
Since 1978, Brenner has been a family owned business with popular brand name products like Canon, Nikon, Panasonic, and FujiFilm.
But they also carry their own brands.
You can walk into their Weiden shop to search their inventory, or speak (English) with one of their friendly customer representatives for help. Psst… here's your FIRST LOOK 👀
Brenner also has an online shop with FREE shipping (over €79), or you can find literally any brand name product on the market in their custom digital catalog.
Brenner is located at Mooslohstraße 60, 92637 Weiden in der Oberpfalz. Follow them on Instagram & Facebook!
♿️ Wheelchair accessible
🗣️🇺🇸 English speaking
🧾 VAT form accepted
Data Telecommunications (Phone & Internet)
JDCOM Telekommunikation (Partnered by Telekom)
We all know how intimidating it can be trying to find a reliable, english speaking company that understands the US military.
Located right outside of Gate 1 (30 steps to be exact), they offer a wide range of services for both American and German customers.
This video will give you an idea of what to expect when you walk into their store.
Since 2014, JDCOM has provided the following:
– High-speed DSL (internet)
– Unlimited data plans (even w/out a contract)
– New phone or accessories
– Military and family discounts
– Phone repairs (FREE screen protector when you mention "DTV")
– Special discounts for young adults in their 20s
– English speaking 1 on 1 customer service
– VAT forms accepted
JDCOM has been around since 2014 and has serviced thousands of US military families, including my own! Get in touch with one of their team members, or check out their Facebook reviews for other opinions.
JDCOM Telekommunikation: +49 9641 9316200
Restaurants
Good ol' American sports bar!
Happy's is a veteran owned, family friendly sports bar & restaurant located above a beautiful lake about 10mins from the front gate of Grafenwoehr.
Army (Vilseck) veterans, Hunter & Chris partnered up to create an opportunity for Americans (and Germans) to watch literally ANY American sport from back home, all while eating the best wings you're gonna find in Grafenwoehr. Get you FIRST LOOK 👀 here!
After a 20 piece of their homemade buffalo sauced wings, try their American style burgers, pizza, and even churros made their way on the menu!
Happy's is also one of the rare restaurants in town that deliver!
They deliver to Grafenwoehr, Vilseck, Netzaberg, Camp Aachen, Camp Normandy, Camp Kasserine, Mantel, Hütten, Freihung and Kaltenbrunn!
Connect with them online for upcoming events, such as car shows and sports parties, or call for reservations, pick up, and delivery at +49 9641 9318900.
Open daily 16:00 – 22:00 for delivery, pick up and dine in! Closed Tuesdays.
*Newcomers! If you mention that "DTV" brought you when you visit, they'll give you 10% OFF your first meal!

If you're excited about ice cold Bavarian beer when you move to Germany, then you've come to the right place.
I mean, the name speaks for itself…
While Budweiser is often seen as the "King of Beers" in the US, the legendary European crown goes to "King Gambrinus."
Owner and personal friend, Steffen operates this one of kind Bavarian brewery which has been around for nearly 100 years (since 1927)! In fact, they're one of the only Bavarian breweries that still make their beer the "old fashioned" way.
Located right in the heart of Weiden (20mins from Grafenwoehr), they serve 18 varieties of local beer and 15 types of soda/water. You will see Gambrinus at all the local festivals and in the "Getränkmarkt" (beverage market) all around town.
To order your favorite case, you can call for a delivery/pick up 0961 670 33 0 (FREE delivery in Weiden) or email them with your inquiries!
Unsere Heimat, Unser Bier! (Our Home, Our Beer!)
Pizza. Pasta. Döner. Salad.
All within walking distance of Gate 1 in Grafenwoehr. This restaurant is perfectly located at the entrance of the Grafenwoehr city park.
On a nice day, you can enjoy outdoor seating or let the kids run wild on the playground. Mohammed and his team can quickly provide you with classic döner favorites like flatbreads & veggies, wraps, full plates, and boxes.
They've also got 26 types of pizzas, a wide range of pastas, kids dishes, healthy salads, falafel, and even desserts.
Pizza Adlin is especially convenient for people on the go. Check out their English menu for take away foods or pay a few euro extra for their delivery service in Grafenwoehr, Hütten, Gmünd, Kaltenbrunn, Netzaberg, or Pressath.
Open from Tuesday – Sunday 11am – 9pm. Closed on Mondays, but open on Holidays!
Give them a call at 09641 4545440
Whether you need a hangover cure or a taste of the South, 912 Wings and Things will hit the spot.
Georgia-grown David and his wife Patricia aka "Auntie" (originally from Germany) opened this comfort food restaurant to share their home-style Southern cooking.
Obviously the wings here are incredible, but don't sleep on other menu items like chicken & waffles, shrimp po' boy, oxtail cheese steaks, Jamaican dinners, mac n' cheese, and Southern style desserts like the strawberry cream cheese rolls.
If you're looking for a good deal, you should definitely stop by for 50% off wings on "Wing It Wednesday!"
And they're also ready to host your next Hail & Farewell. They've got a pool table, darts, a biergarten, and plenty of parking (everyone's dream!).
You might find yourself thinking "I feel like I'm at a friend's house!", which is exactly how Patricia wants you to feel: safe, loved, and with a full belly.
Your "Home away from Home."
912 Wings and Things is at Bergstraße 4, 92249 Vilseck, and they're open Wednesday & Thursday from 6 – 11pm (kitchen closed at 9:30pm), Friday & Saturdays 5 – 12am (kitchen closed at 10pm), and Sundays 5 – 10:30pm (kitchen closed at 9:30pm).
And if you want to place an order for in-store pickup, you can reach them via WhatsApp: 0157 50480826
Hands down my favorite food in the city of Weiden! And not just because I used to work there. 😉
Psst… here's your FIRST LOOK 👀
Owners Nina (local Bavarian) & Velja (Serbian chef) are going to bring you an extraordinary taste experience that you literally can NOT find anywhere else in Weiden!
Nina, an expert in mixing fresh, organic flavor combinations, focuses her ingredients on natural, healthy, feel good foods.
While Velja, known for his experience in renowned London restaurants such as St Johns, Momo and Copita will amaze you with handmade popular dishes such as kimchi (fermented Chinese cabbage), falafel & eggplant cream, pork belly, and his famous sourdough bread.
But we haven't even scratched the surface yet…
Their menu stays on rotation inside their restaurant, food truck, and incredible catering service (perfect for your next hail & farewell, upcoming event, or unit party).
Extras: Check out their "Tuesday Lunch Club & Kid's Cafe" with toys, healthy snacks, and games.
Be on the look out for upcoming cooking classes, weekend brunch, or seasonal/holiday specials.
At Nina & Velja's Kitchen, you can always expect local ingredients, vegan & vegetarian options, mostly in organic quality. You can even buy your favorite homemade products!
Oh.. and if you ever see a burger on the menu, do NOT sleep on it.
Reservations are highly recommended: 0961 20 66 47 29 / hello@ninaandveljaskitchen.de
*Summer time hours are limited. Always check their website to confirm hours of operation.
I was promised the best burger in town, and I gotta say, the 180g Farmer's Burger with bacon, fried egg and cheese ABSOLUTELY delivered! 🍔🤌🏾 Psst… here's your FIRST LOOK 👀
In fact, my entire first experience at Berger's Lounge & Sports Bar was equally impressive.
No frozen patty short cuts.
You can expect handcrafted food, over 15 premium burgers, build your own pizzas, steaks and Polish specialties. Glenn (owner) and his team are so passionate about their food quality and creation that he wouldn't even allow me to film his secret recipes in the kitchen!
Berger's Lounge & Sports Bar provides:
– In-and-outdoor seating for large parties
– Hookah lounge, pool tables, and darts
– Sports bar, Live sports, & Live events
– Online ordering, delivery service, or pick up
– Catering
– Cocktail Happy Hour 7 – 9 pm Fridays & Saturdays
– FREE Shuttle Service to/from Grafenwoehr!
You read that right, a FREE shuttle service to/from Grafenwoehr to get you and your party home safely (just call and ask for a ride!).
Follow them online for upcoming events, check out their reviews, or take a look at all their delicious offerings.
📍 Am Waldbad 4, Grafenwoehr, Germany
You will fall in love with everything at Pomodorino, this is by far our favorite Italian restaurant in Weiden!
This family run restaurant makes the most delicious oven fired pizza, made from a special pizza dough recipe (100% vegan), and comes with all your favorite toppings.
Don't forget about the crust! Pomodorino has a variety of homemade dips & aioli so you don't waste a single bite!
You also have the option to fold any pizza for a calzone!
But for me, the "Volcano Pizza" is the real MVP!
Choose from a variety of pastas, salads, and fancy cocktails in their english menu (vegan & gluten free items available).
For a special night, rent out their outdoor igloo, or check out their lunch specials (Monday – Friday 1100 – 1400 / any pizza w/small salad only €10) and cocktail happy hour (every Thursday 1930 – 2100 / all drinks are only €5).
Pomodorino also delivers throughout the Weiden region! For the best outcome, call in advance for reservations, they accept cash, card, or pay by mobile phone.
Stay hungry (and entertained) on their Facebook or Instagram page, and tell them "DTV" sent you!
Pomodorino: 0961 20666011
Mooslohstraße 119a, 92637 Weiden in der Oberpfalz
Monday – Friday: 11am – 2pm, 5pm – 10pm
Saturday & Sunday: 5pm – 10pm
Welcome to the wine bar of Hänsel & Gretel, a charming little wine shop in the heart of downtown Weiden.
Tony & Silvia have been running this wine shop since 2012 in one of the oldest buildings in Germany. Inside this 500+ year old building you can find an assortment of wines from all over the world: US, Germany, Spain, Italy, South America and beyond!
But if you're a real wine connoisseur, ask to see Tony's "secret stash" 🤫
This is the perfect "first stop" for a date night in the town, where you can drink one of Tony's recommended bottles, perhaps some champagne, coupled with yummy finger foods to match.
Although wine is the heavy focus here, you can also enjoy coffees, gins, small gifts, and other aperitifs.
And they also do events! Either inside or outside, they can accommodate the perfect setting for you and your friends, or for your next "hail & farewell" get togethers.
Hänsel & Gretel is located at Oberer Markt 10, 92637 Weiden in der Oberpfalz
Follow them on facebook or visit them in person every Monday & Tuesday 12 -7pm, Wednesday – Friday 10 – 7pm, or Saturday 10 – 5pm (closed Sunday).
♿️ Wheelchair accessible
🗣️🇺🇸 English speaking
Location location location right? Arguably situated in the best possible spot in downtown Weiden, Edelweiss is your go-to cafe for authentic home brewed coffee.
Here's your First Look! 👀
But this is no ordinary "cup of joe," Edelweiss is passionate about their on-site roast of single origin and mixed blend coffees.
Take your pick of organic specialties from around the world such as Indonesia, Columbia, & Honduras. If you're feeling bold, check out the chocolate blend from Brazil, or a special edition from Papua New Guinea!
After falling in love with their coffee, you gotta try their food, made from scratch every day.
Edelweiss is an all day location, you can stop in early for breakfast with pancakes, bacon & eggs, omelettes, or my personal favorite, the banana french toast (aka "Nutella Dream").
If breakfast isn't your thing, stop in for lunch with coffee & cake, or come in the evening when they open their cocktail bar!
Open to you and yours: Monday – Thursday 8:30am – 11pm, Friday – Saturday 8:30am – 12am, Sundays 2pm – 11pm.
Edelweiss is located at Unterer Markt 23, 92637 Weiden in der Oberpfalz.
♿️ Wheelchair accessible
🗣️🇺🇸 English speaking
Pallas has a special place in our heart. Like many, we've been visiting Alex and his super friendly team of professionals for many years.
A piece of Greece right in the middle of Weiden!
On the [English] menu you'll see classic Greek cuisine like saganaki, souvlaki plates, and fresh seafood, but there's also options of pizza, salads, and excellent wines.
My recommendation, try a simple delicacy like their Pork Gyro-Pita with fries (stuffed inside).
You can pick up your food with their convenient take away window, reserve a table outside and people watch, or have a handsome man deliver your food right to your doorstep.
Get a first look at the restaurant, kitchen, and food from the inside and out!
Make sure to call for a reservation, Pallas can be enjoyed either inside or on their popular outdoor terrace in the summer.
And don't forget your after dinner shot of Ouzo Plomari (on the rocks) for a proper send off!
Follow them on Facebook or visit them in person April – September: Tuesday – Thursday & Sunday 11am – 11pm, Friday – Saturday 11am – 12am (closed Monday). October – March: Tuesday – Saturday 11am – 11pm, Sunday 4pm – 10:30pm (closed Monday).
Pallas is located at Unterer Markt 15, 92637 Weiden in der Oberpfalz.
♿️ Wheelchair accessible
🚙 Delivery service
🗣️🇺🇸 English speaking
"Welcome to the Jungle!"
Loco Lounge is your new hot spot for breakfast & brunch right outside of Weiden, Germany!
I was instantly impressed with my FIRST LOOK 👀 of their restaurant!
So much attention to detail in their jungle-like decor and food presentation. And speaking of…
Loco Lounge offers all my favorite morning fixes:
– Pancakes & french toast (plus fruit, nutella, or syrup toppings)
– Eggs & avocado toast
– Colorful yogurt bowls
– Gluten-free options
– Vegan and vegetarian specialties
– Breakfast platters & so much more!
And I haven't even had anything to drink yet! Try their homemade lemonades, special aperitifs like "Lillet Wildberry," and their custom coffees!
Ask about a coffee with your face in the foam!
The best way to enjoy your "Loco Lounge experience" is to make an online reservation for your small party or large event! You can choose to sit indoor or on their outdoor patio, while the kids can hang in their designated "kid's corner."
Psst.. hey kids, don't forget about the "Ice Cream Menu!"
Loco Lounge is located at Hauptstraße 34, 92699 Bechtsrieth.
♿️ Wheelchair accessible
🚙 Dedicated parking
🗣️🇺🇸 English speaking
💳 Cash & card accepted
Hotels/Temporary Lodging
Manhattan Boutique Hotel by American Ease
The foundation of Manhattan Boutique Hotel has been around for a long time (Elvis stayed there!), but the interior was renovated in 2022 specifically to accommodate travelers associated with the US Army.
Here's your First Look! 👀
It's just 500 meters from Gate One (right behind the Chicken Man in Grafenwoehr), and it's an easy walk to all the basics: a deli, a bakery, ice cream, restaurants, and the data/internet store.
And to provide you even further piece of mind, it's American-operated. Kansas City native Noel understands the stress of relocating to a new country with the US Army.
Trust that she and her staff are ready to provide everything needed for TLA reimbursement!
Plus, they deliver on that American standard for customer service. With additional locations in Vilseck and Weiden, they aim to make every guest's stay a warm and welcoming experience.
Visit them at Sattlergasse 4, 92655 Grafenwoehr, and use this link to book your reservation with the promo code DTVHotel for 7% off your stay! (That basically makes it tax free).
Welcome to your fairytale, an all-season pass to Germany's most premiere Armed Forces Recreation Center situated in the beautiful Bavarian alps of Garmisch-Partenkirchen!
Edelweiss Lodge & Resort is the perfect vacation get away for eligible service members of the U.S. Armed Forces, their families and other authorized users.
This is by far my favorite destination in Germany, and they have it all! Get your FIRST LOOK 👀 here.
Celebrate in true festival fashion with events like the Munich Oktoberfest, take advantage of the skiing or snowboarding in the winter season high above the Bavarian alps, or visit iconic historic castles that inspired Walt Disney.
This Resort gives you & your family an opportunity to play in Germany's most scenic outdoor playground. Climb, bike, or glide your way through one of their alpine adventures.
The sky is truly the limit: "Ride the Alps" on your motorcycle, take horse drawn carriage rides through the city, or try a gondola ride to the "Zugspitze," Germany's mightiest mountain.
To get started, explore their spacious room options (including the cabins – Vacation Village and Campground), choose your dates and get ready for memories you'll cherish for a lifetime!
📍 St. Martinstrasse 120, Garmisch-Partenkirchen, Germany 82467
📱 From USA: (011-49) 8821-9440, From Europe: (49) 8821-9440
📧 vacation@edelweissresort.zendesk.com
♿️ Wheelchair accessible
🐕 Pet friendly
Health & Beauty
Dr. Schmid & Dr. Ermer Zahnärzte (Dentists)
My wife is usually terrified of the dentist, but not when she walks into the office of Dr Schmid & Dr Ermer.
Right in the heart of Weiden (24mins from Grafenwoehr), this innovative dentist office is clean, friendly, and accommodating to your dental/orthodontist needs.
And yes, they (all) speak perfect English 😉
We've been using this dentist office for nearly 10yrs now, and we recommend them to all our friends. Dr Schmid & Ermer have a large, professional staff of dental assistants, so you never have to wait too long to be seen!
During each visit, they provide a relaxed and informal atmosphere to give you time to "focus on a fearless" experience. Get you FIRST LOOK here!
Which is probably the reason for "Planet Earth" episodes on the ceiling above your chair! My favorite part of the treatment.
To get started, they've made it easy with an online data processing sheet and a dental health screening questionnaire.
After filling that out, you can contact them by phone 0961 470 371 10 or email for your first appointment!
Check out the team on Instagram or learn more about them through Facebook!
Oh.. and parking is available at the large Naabwiesen Parking Lot, the office is located on the second floor, right across the street from the NOC Weiden (Nord Oberpfalz Center).
Witches Loft Tattoo & Piercing
Green hair, face piercings, and permanent ink from head to toe.
Isn't that the profile you expect to give you a bada$$ tattoo?
Meet Carolina.
Native Bavarian and wife of an Army veteran, Carolina has been in the tattoo/piercing business (all over the world) for 16 years.
And now she's walking distance from Gate 1.
Welcome to her creation, the Award Winning Witches Loft, where they offer:
– Custom tattoos, preferred styles are American traditional, Neotraditional, traditional Japanese, Neo- Japanese and Art Nouveau (by appt only!)
– Walk in based piercings with a vast selection of jewelry
– Appointment scheduling in person only (with down deposit)
– Free smiles 😊 & tattoo consultation
Carolina and her team are super friendly, speak perfect english, and are ready to schedule your first session!
The Witches Loft has tattoo'd my friends, they sponsor and support my events, and they're a BIG hit within the community.
To learn more. you can message them on Fb or contact her directly at +49 1512 3617965.
Lifestyle Beauty & Wellness Center
All the "fly girls" are going to Lifestyle for a wide range of beauty & cosmetic treatments!
For years, Lifestyle in Moosbach has been a one stop shop for relaxation and professional consultation that will have you looking and feeling youthful.
This place truly does it all…
– Permanent make up
– Micro-blading and pigmentation or Henna brow
– Dermatology and skin treatment
– Skin & teeth whitening
– Tooth jewels
– Connective tissue cellulite application
– Professional make up & hair salon
– Facials, massage, and relaxation
– Waxing & Laser Hair removal
– Anti wrinkling through needling
– Fine line tattooing and piercing
– Botox, injections, filler, & collagen threads
– Eyebrow & eyelash extensions
– Mani & pedi
– Sauna & salt cave
– Jewelry & fashion
They use modern technology to perfect your look by responding to the needs of your skin.
My wife and her friends came here once and we're hooked! This is what you can expect when you walk in…
Not only do they provide exceptional treatment to your body, but they also know how to make you feel comfortable and relaxed.
Enjoy a drink of your choice, shop, or just take a load off in the sauna. Make it a "girls day" at Lifestyle Beauty & Wellness.
You can get started with a FREE consultation & preliminary drawings by scheduling an appointment at 09656-9143970, read about their reviews, or learn more about their offerings on Facebook or Instagram.
The Labb – Lash and Beauty Bar
Your own personal beauty bar, full of cosmetic recipes! Sandra and her team at "The Labb" are your girls for aesthetic transformation, relaxation, and full body cosmetic treatment.
Her local Pressath store, which has a large American community, provides the following services:
– Full body waxing
– Maderotherapy
– Lymphatic massages
– Bryght Skin lightening
– Waxing
– Eyelash & brow services
– Facials
– Spa pedicures and manicures
– Ballancer Pro lymphatic drainage
– Gentlemen's packages & so much more!
This is a place my wife and her friends are happy with, so I'm confident in recommending it to you as well. You can see exactly how some of her treatments take place on her Instagram, or give her a call/text to book your first appointment!
They also makes it easy for you to pick and choose your beautification services through her online ordering system.
The Labb is located at Grafenwöhrer Str. 3, 92690 Pressath.
🗣️🇺🇸 English speaking
Frau Braut Kleid by Christina Owusu
A private fashion show for you and the girls, cosmetics & makeup, plus a little champagne?
Welcome to the bridal store where every girl's dream can come true! 👗🥂
Frau Braut Kleid aka "Mrs. Wedding Dress" will style you for your special bridal day as well as your fairytale night gown.
Store owner Christina will be your new beauty coach and she has a ton of options for you!
– Bridal dresses from all over the world
– Night gowns for the military ball, prom, or any special occasion
– Plus size dresses – "Curvy bride"
Her local Weiden store will make you feel comfortable and confident in your dream dress with all-inclusive package options to include on-site accessories and alternations.
To get started with Christina and her team, book your appointment online, check out their instagram for inspiration, or stop by their store for a quick meet & greet.
Frau Braut Kleid is located at Kirchenstrasse 26 | 92637 Weiden / Rothenstadt
🗣️🇺🇸 English speaking
♿️ Wheelchair accessible
🚙 Dedicated parking
💳 Cash & card accepted
🧾 VAT form accepted
Your local plus size fashion store located in Pressath Germany (10mins from Grafenwoehr). Store owner Patricia (who also owns 912 Wings N Things) offers a wide range of modern clothing, footwear and accessories from sizes 42 – 60.
Her plus size fashion includes:
– Active/sports wear
– Casual wear
– Shoes, jewelry, & accessories
– Winter clothing and jackets
– Lingerie & more!
You can get a first look of her store here, or check out their instagram for monthly updates.
Lulu's is located at Bahnhofstraße 37, 92690 Pressath.
🗣️🇺🇸 English speaking
♿️ Wheelchair accessible
🚙 Dedicated parking
💳 Cash & card accepted
🧾 VAT form accepted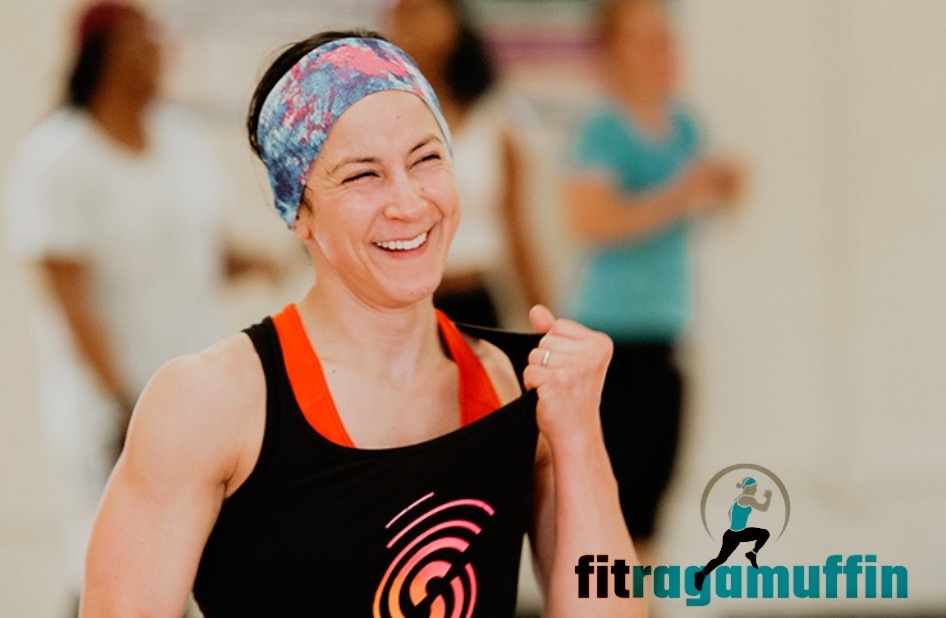 Jamie Carbaugh is a military spouse, personal trainer, and group fitness instructor who is passionate about shifting the culture of fitness and exercise for you!
And you've probably never thought about fitness the way she does… 🤔
If exercise has become a source of shame and punishment for you (or maybe too much testosterone in the on base gym after work? 😳), then allow her to be your guide to walking back to a place of joy & compassion.
Jamie trains in a way that doesn't focus on how you look (there's no before/after pictures or measurements), but she wants you to focus on how exercise makes you feel so that you will learn to enjoy it on your own terms.
– No timelines for completion
– Resting is NOT a sign of weakness
– It's OK to not look forward to it
– It's OK to miss days or modify
– Explore the space between "Go Big or Go Home"
To learn more about this alternative way of exercise, check out her super active Instagram, choose your level of online fitness and then try her FREE "10 minutes for 10 days here!"
Real Estate
I'll be honest, there's absolutely no way my wife and I would've bought a home in Germany if we didn't have Peter and the ProConCepT team help us through the process.
Let me explain…
Owner, Peter Sowade (middle) has been in the real estate/finance consulting industry for 30+ years. In 2002, he started helping Americans find properties and get them financed through only a handful of banks that will actually take on American clients.
Peter and his team speak perfect English, and they understand all the military jargon that most locals raise an eyebrow to 🤔 (LES, LQA, BAH, OHA, etc).
Buying property in Germany is COMPLETELY different than buying in the US. Peter and his team made it so easy as a liaison between us and the banks, real estate agents, notary translation, and homeowners. The language barrier alone through paperwork and face to face meetings relieved so much stress for us!
In fact, their services help all parties involved. For example, the local banks love when American clients walk in the door with ProConCepT. It's way easier for them to work with a local as the liaison, as opposed to me and my horrible "restaurant German language."
If real estate even crosses your mind while living in Germany, you have to give Peter a call +49 (0)9621/6767-0, they're by far the best consulting agency for Americans you'll find!
Tell him "DTV" sent you!
ImmoMorton – Home Sweet Home Real Estates by Annette Morton
For many years, Annette Morton has been a trusted real estate agent for American military families all over the Grafenwoehr, Vilseck, and Amberg-Sulzbach communities.
She actually found us our first two rental properties in Weiden, so we personally trust her to take care of you and your family as well.
Annette focuses on the brokerage of any residential or commercial property (buying, selling, and renting).
But her services don't stop there.
She's committed to offering a full service experience – starting with a nonbinding, individual consultation, translation/interpretation needs, all the way through the conclusion of the contract and even beyond that!
The best way to see a list of what's available is to stay connected to her active Facebook page!
You can also contact her directly with your specific questions, or put her on the look out for your "wish list" locations.
🗣️🇺🇸 English speaking
Entertainment
Welcome to the biggest nightclub right outside of base! The music center is a 30min drive from Grafenwoehr or Vilseck (but we recommend taking the "disco bus" for a safe travel).
With more than 70 events a year, there's always a party for all types of music lovers.
MCT Club offers:
– Live Bands, Hip-Hop, Heavy Metal, Rock, & Party Music
– 4 different dance floors: Main hall, Club, Arena, & C4 club lounge
– Shisha, VIP, & special birthday celebrations
– Multiple bars and a take-away restaurant
– Outdoor parties, ping pong & FIFA tournaments, wet T-shirt contests & much more!
If you're a single soldier (or married and can stay up past 10pm 😉), this is definitely the hottest nightclub in town.
This is what you can expect when walking into this massive arena!
Check out all their upcoming events, party pics on the gram, and let them know "DTV" sent you!
Kid's Activities

The ULTIMATE place for your kids to jump, swing, climb, and play!
MegaFun has all kinds of obstacles and play areas for kids ages 2 and up. In addition to the toddler area, there's a ninja park, trampolines, climbing and hopping castles, slides, "wobbling hill," tricycles, and more.
Kids can hang up their jackets and things in the "Kid's Closet" before they go wild!
But you can't just drop your kid off and head back home – children need to be accompanied by an adult, and they need to have socks (preferably the ones with the little rubber dots on the bottom so they don't slip).
While you're there, you and your friends can hang out in the cafe, which offers snacks like ice cream, candy, fries, and sausages.
They also have (adult) beverages, but you're welcome to bring your own as long as you take the bottles back with you.
You can also make a reservation for your child's birthday by filling out this form! There's a minimum requirement of 5 children, but the birthday kid gets free admission.
If you want to bring your own cake, you'll also need to bring your own plates and cutlery. And don't forget the decorations!
Visit MegaFun at Am Waldbad 3, Grafenwöhr anytime from 1 – 6:30pm on Saturdays and Sundays. And best of all, there's free parking! If you have questions, check out their Facebook page or give them a call: +49 9641 926789.

Welcome to the ultimate laser tag arena closest to Grafenwoehr & Vilseck! Only a short drive from downtown Weiden, laserarena starts with 12 minute games for only €8,50 pp!
Wear some comfortable clothing because your adrenaline will be pumpin! I came out of my 12min rounds drenched in sweat!
And good luck trying to beat my high score 😉
Get a first look of the arena here!
Game packages include:
– Playing time: 1 Round for 12min + 5min briefing. Price per person 8,50€ (EURO CASH ONLY)
– Playing time: 3 Rounds for 12min + 5min briefing. Price per person 20€ (EURO CASH ONLY)
– Red vs blue teams of up to 6 on 6
– Detailed stats on each game play
After each round there's an opportunity for you to cool off, strategize, or hang out in the common area for snacks, air hockey, and video games.
Laserarena is great for birthdays, weekend fun, or epic battles between kids and parents!
Take advantage of your first laser tag experience by mentioning "DTV" for 10% OFF!
*Must be 12 or older to play
To book your laser tag games, give them a call at 0961 40184191, or learn more about them on Facebook or Instagram.
Laserarena – Liebigstraße 12, 92637 Weiden in der Oberpfalz.
Open Tuesday to Sunday from 3pm – 10pm.
Banking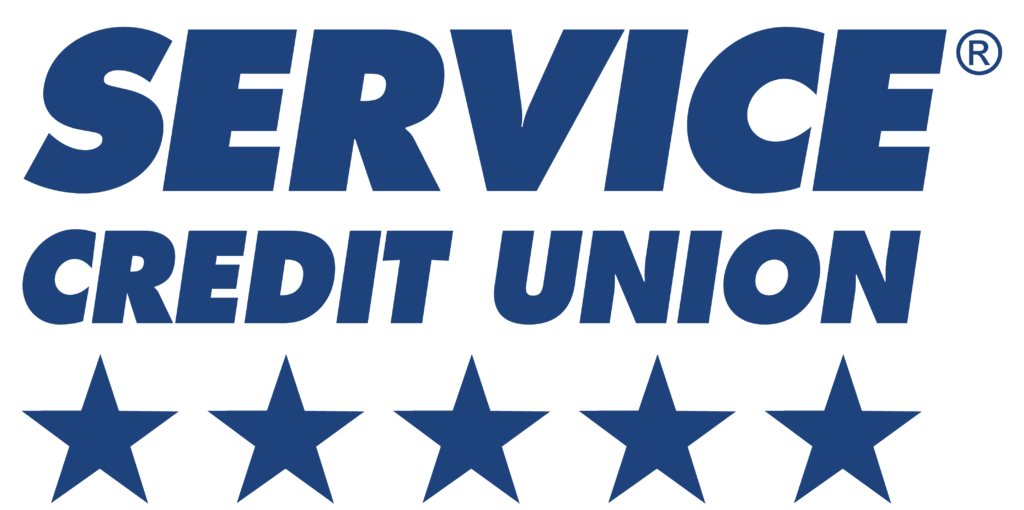 Service Credit Union & Community Bank
Every base in Germany has these two on-base banking options.
You can use these banks to pay bills for your cell phone and off-base house rent.
These banks will have ATMs on-base (only) and also at Edelweiss Lodge & Resort.
You don't need to cancel any banking in the US while living in Germany (unless your lienholder won't allow you to ship your POV overseas).
Both banks are convenient, have great customer service (especially over the phone), and speak English for any in-person banking needs.
For example, I have my main bank accounts and insurance through USAA, but I pay my German house rent and monthly phone bills through Service Credit Union.
But… you don't HAVE TO use these banks! In fact, you'll find that the conversion rates for these banks can be a lot higher than a German bank off-base such as Volksbank.
Coming Soon…
More restaurants, Pet Boarder, Translators, Transportation, Home Based Businesses, Things to do for kids & so much more!
*Did I miss a business that needs to be shared with the American community? I want to hear about it!
FREE Stuff for your PCS to Grafenwoehr Germany
If you're moving to the Grafenwoehr area, you have to take advantage of all my FREE stuff.
It literally cost nothing and will be super valuable to you during your PCS to Germany.
1) FREE PCS to Germany checklist
No matter if you're Active Duty or Civilian this checklist will go over the most important and most expensive items to take care of first!
In fact, this checklist is applicable to ALL military installations in Germany, and it's a living document – which means it's ALWAYS relevant to you and your family.
2) FREE Guide – 30 things you MUST Know before PCSing to Germany with the US military
This is by far my most popular download (and blog post) on the internet.
The title gives it away.
I've been here since 2014, so I categorized the 30 most important "things" you MUST know.
After downloading the guide in #2, watch the corresponding webinar where I literally break down each topic.
You might want to take out a pen and paper for that one because it's PACKED with helpful information.
For more content on PCS prep, travel, or local life as an American living in Germany, subscribe to the channel and I'll catch you in the next one!
PCS to Germany: Cheat Sheets
*Stay tuned for additional cheat sheet information
RELATED CONTENT