Croatia grew as an international wanderlust destination after Game of Thrones filmed multiple scenes in the historic port city of Dubrovnik. But beyond the Red Keep, Croatia has so much natural beauty to offer, including the Krka Waterfalls! When you visit Croatia, Krka National Park should be on your list.
How to Get to Krka Croatia
The closest cities to Krka Croatia are Split and Zadar, both of which are one hour away from the National Park. Depending on your itinerary, you can easily drive to the waterfalls and spend the entire day swimming and hiking. Parking lots at the Krka are free, but it fills up quickly, which means you may need to pay to park somewhere nearby.
Alternatively, you can stay in Šibenik, which is just a 15 minute drive from the National Park. If you're looking for a warm, relaxing holiday on the Adriatic Sea, we highly recommend D-Resort! Plus, you can easily take a bus from Šibenik to Lozovac, the main entrance to the National Park.
And don't forget to bring a bathing suit!
What to Do at Krka National Park
Skradinski Buk is the largest and most famous of the seven waterfalls in the park. We recommend visiting during the summer (from June to October) while the weather is especially warm and you can easily swim.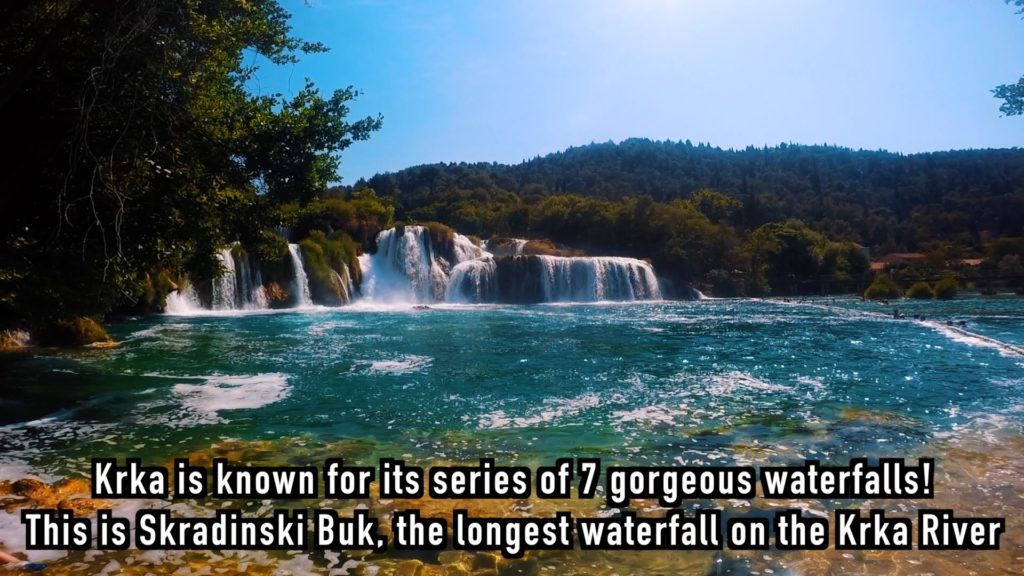 And when you're tired of swimming, you can grab a beer and snacks from any of the restaurants and kiosks throughout the park. There are benches and tables in shaded areas so you can take a break from the sun as well.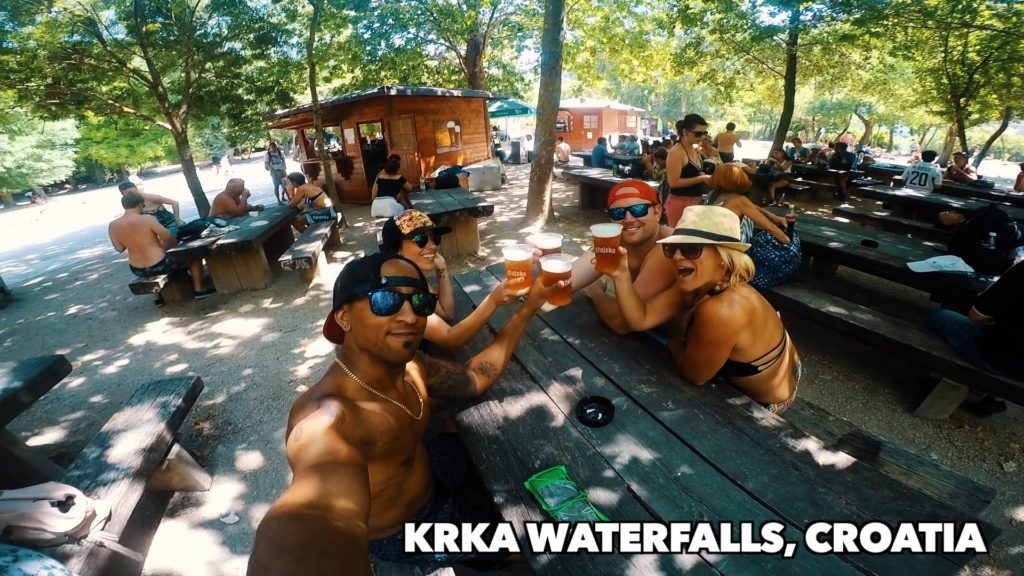 You can also walk along any of the trails – it's a national park, after all! The Skradinki Buk Trail is about a mile long, which will take around an hour to hike. But it's easy enough for families to do, and if your little ones (or you) get tired, there are plenty of scenic stops and restaurants along the way.
There are also boat excursions you can take around the waterfalls. Depending on how many sights you visit and the length of the trip, ticket prices range between 50 and 130 CRK (6 to 20 EUR) for adults, and 35 to 90 CRK (5 to 12 EUR) for children ages 4 to 18 as of 2020. This is in addition to the entry fee of 30 to 200 CRK (4 to 28 EUR) for adults, and 20 to 120 CRK (3 to 17 EUR) for children ages 7 to 18.
Visit Krka Waterfalls
Whether you want to relax in the water or hike through the park, Krka Croatia has so much to offer. Have you visited? We'd love to see your recommendations in the comments!
RELATED VIDEOS